Our Panther Boys Soccer Team lost to Highland 2-1 on Thursday night. The JV game was not played due to the weather and field conditions.

JCHS Girls Volleyball: Varsity, JV and Freshman teams lost to Mascoutah tonight. Freshmen play at Alton-Marquette on Saturday. All three levels play again Monday.


Congratulations to our '20-'21 Homecoming Court! Your nominees are: Back row left to right - Samantha Weishaupt, Kaylee Vahle, Sally Hudson, Chloe Whited, Christine Wendell, Kenyan Turner Front row: Ben Simpson, Corey King, Nick Rister, Owen Goetten, Cal Gorman, Emilio Hernandez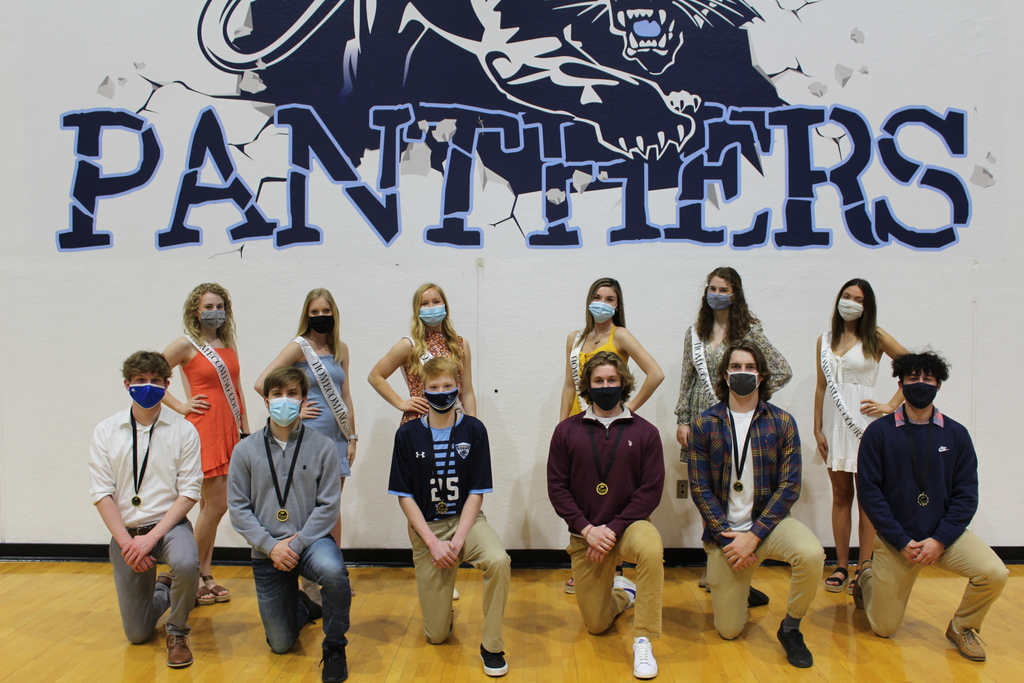 Señor David Allsup, a former and beloved foreign language teacher at JCHS, made a difference in thousands of Jersey students' lives over the years. We will forever remember his smile, laughter and greatness. In memory of Senor, please leave your Spanish name and year of graduation in the Facebook comments. Rest in peace Señor!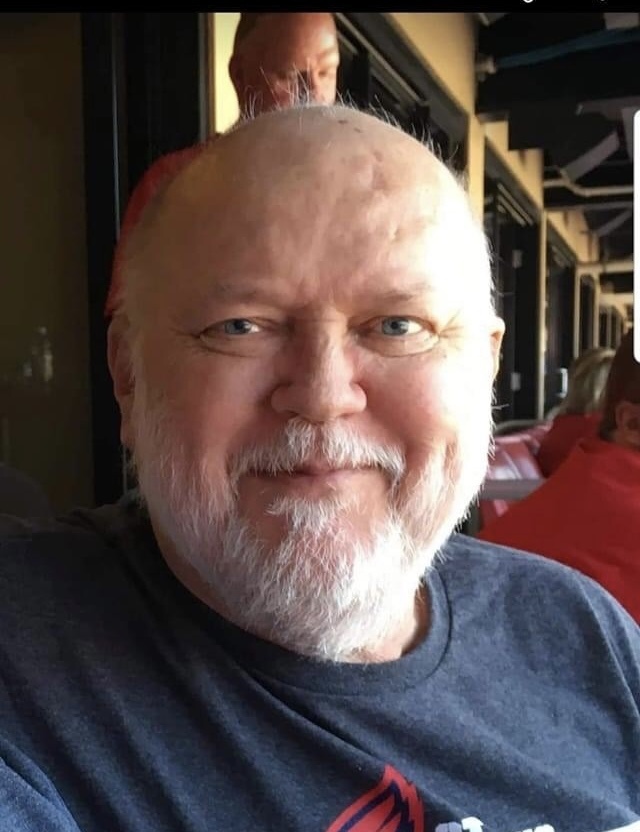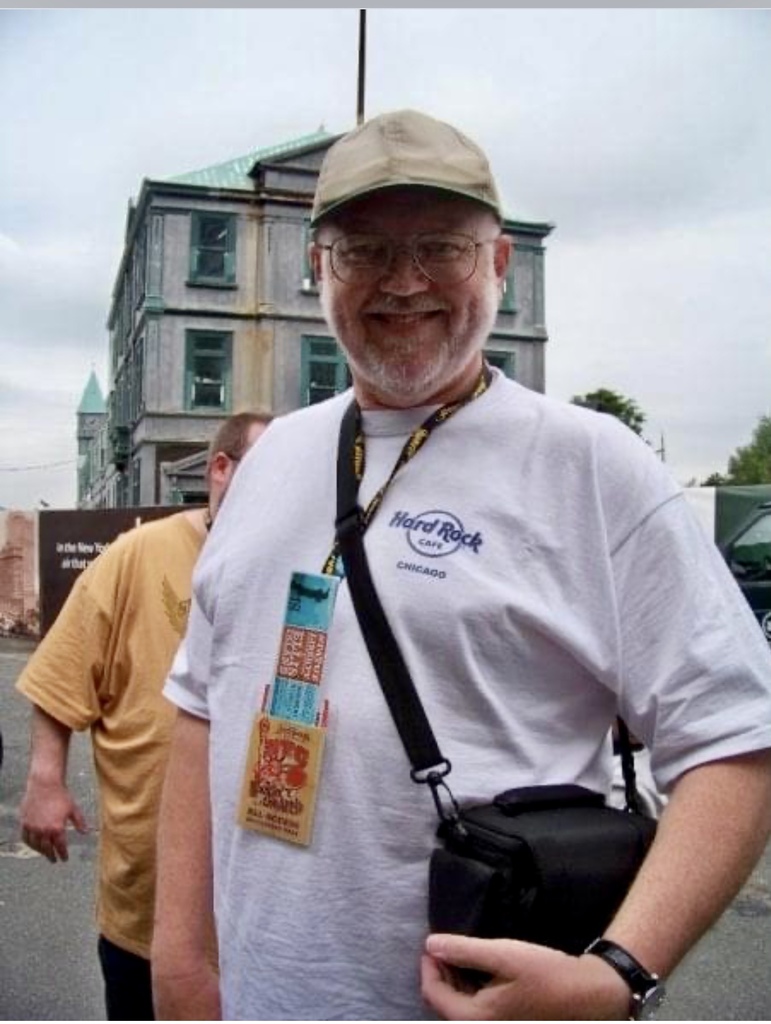 At Waterloo tonight, our JCHS Varsity and JV volleyball teams each lost in 2 sets. Freshmen won in 2.

JCHS Boys Varsity Soccer lost to Civic Memorial 2-0. JV won 2-0.

Future Panthers--we are currently taking appointments for kindergarten screenings. Screenings will be held on April 1 at West Elementary. Screenings are required for all students entering kindergarten for the 21-22 school year. Current pre-k students do NOT need to make an appointment--we will screen those students during the regular school day. If your student will be 5 on or before September 1, 2021 please call 618 498 4322 to make a screening appointment.

Our JCHS Varsity Volleyball Team beat the Brussels Lady Raiders in two sets! JV also won in two.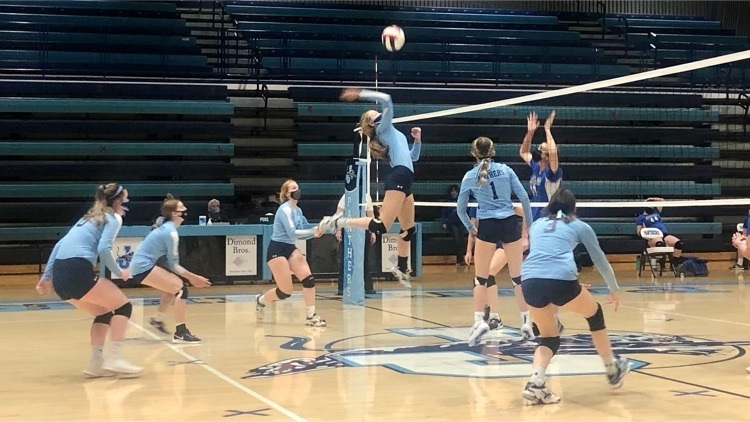 Friday Night was Senior Night at the football game. Congrats to all the JCHS Seniors on the football team, in marching band, on the dance team, and in our cheer squad!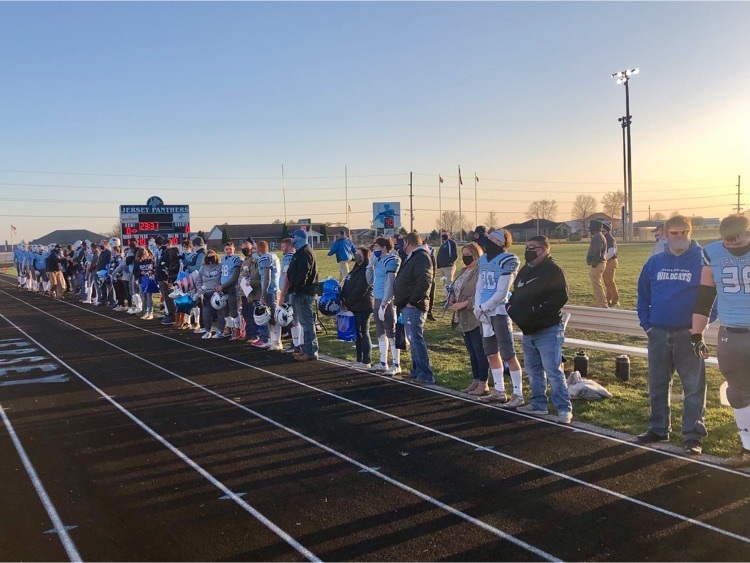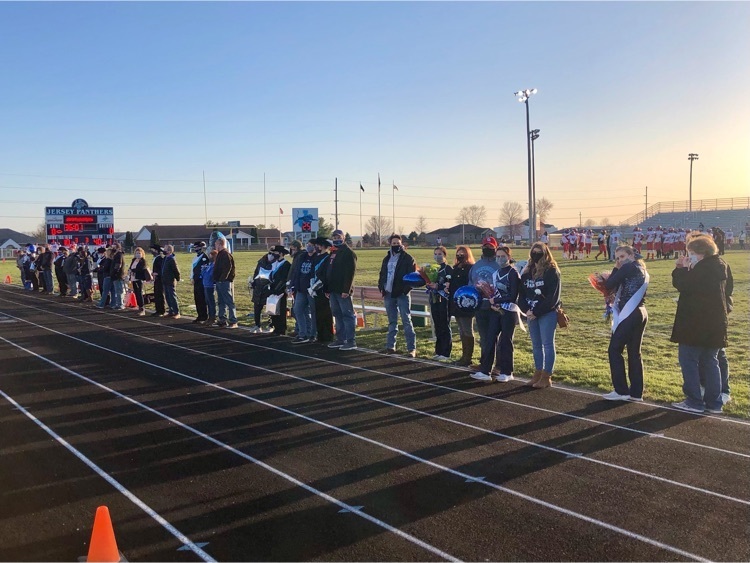 The JCHS Panthers defeated the Granite City Warriors 16-0 in the first game of the season!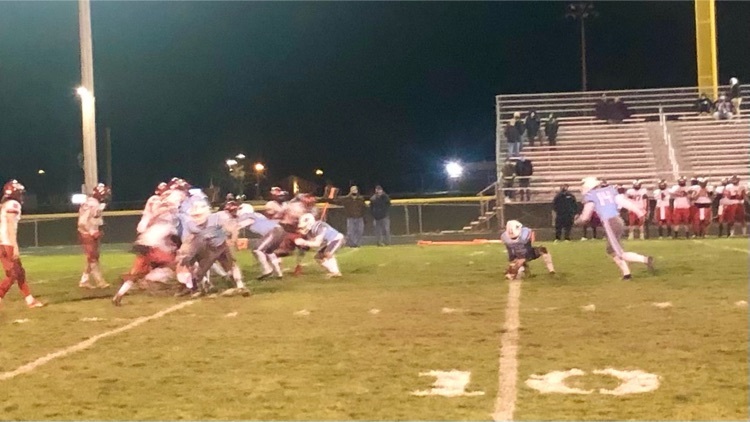 Please take the time to read this message
https://5il.co/qstm
with important information. This is the same message that was emailed to Jersey 100 guardians. Thanks and stay safe, Brad Tuttle, Superintendent #GoJerseyPanthers

JCMS Pawsitive Panthers March 19, 2021 7th Grade Clark Blasa, Kyler Bick, Ella Roberts, Jayd Lott, Logan Wade, Jolyn Duggan, Elijah Grindstaff, Marleigh Stagner, Jacob Hetzel, Katelyn Gavaza, Brandon Kennedy, Stephanie Heitzman, Ayden Quinn, Hailey Feldman, Tyler Vandygriff, Hannah Samples, Jayden Greham, Ethan Edwards, Logan Kuehnel, Avah Schaake, Jayd Lott, Kayden Hanna, Mylee Staton, Ayden Jones. 6th Grade Rilind Bexheti, Cheyenne Hill, Taryn Little, Maebre Varble, Carson Nevlin, Addison Campbell, Mylee Woolsey, Lilly Judkins, Michael Roberts, Gabriel Warren, Annabell Edgell, Hailee Gill, Kaleb Johnson, Brookelyn West, Halle Snyder, Aiden Lawson, Cayden Hill, Brian Dong, Eli Hutchison, Alex Martin, Hailey Correa, Sylas Hill, Alyssa Smith, Meryre Maynard, Emma Bogle. 5th Grade Braylee Molloy, Ella Green, Besjan Redzepi, Brayden Green, Willow Scott, Damien Jones, Melody Jantzen, Miranda Lair, Oliva Behl, Sophie Anderson, Madison Green, Adalynn Deardeuff, Ryleigh Cornelius, Kiersten Schulte, Madison Perry, Logan Dabbs, Gracie Isringhausen, Jagger Young, Bella Ruyle, Gracie Anderson, Gavin Vetter, Sofia Bick, Alyse Williams, Ella Graham, Sophie Hackethal, Brayden Threet.

JCHS Girls Volleyball: Our Lady Panthers lost to Civic Memorial on Thursday at both the Varsity and JV levels - in two games. Our Freshman were victorious in 3.

Our JCHS Volleyball Teams are ready for their first games tomorrow night at Civic Memorial. Go Panthers!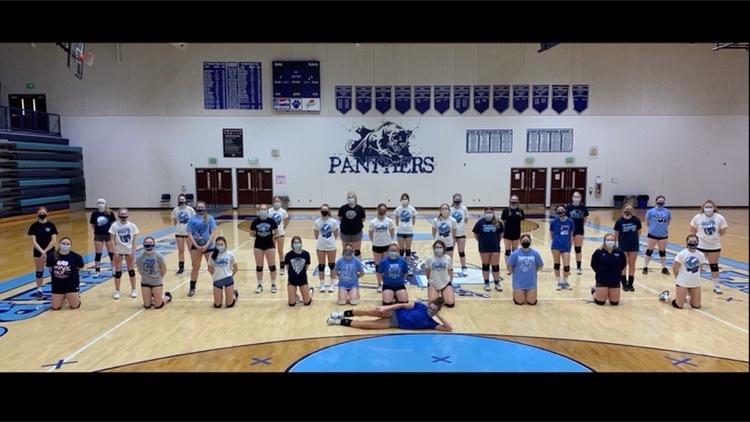 Panther Fans: Football starts this Friday! Fans can watch at
https://www.nfhsnetwork.com/
. We will not be selling tickets at the gate as the state is only allowing 20% capacity. Our 1st priority is to have the families of players & performers to be present at the game. (See pic)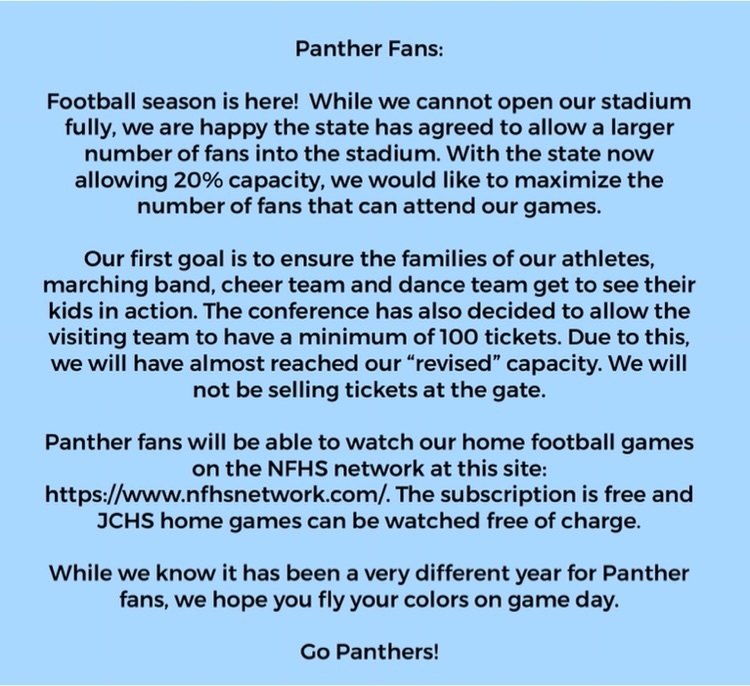 Students in Mrs. Noble's 3rd grade class participated in a "Get the Gold" STEM challenge where they had to design and build a device to retrieve "gold" from a leprechaun's pot. Congrats to Bennet and Nash who retrieved 89 pieces in a minute.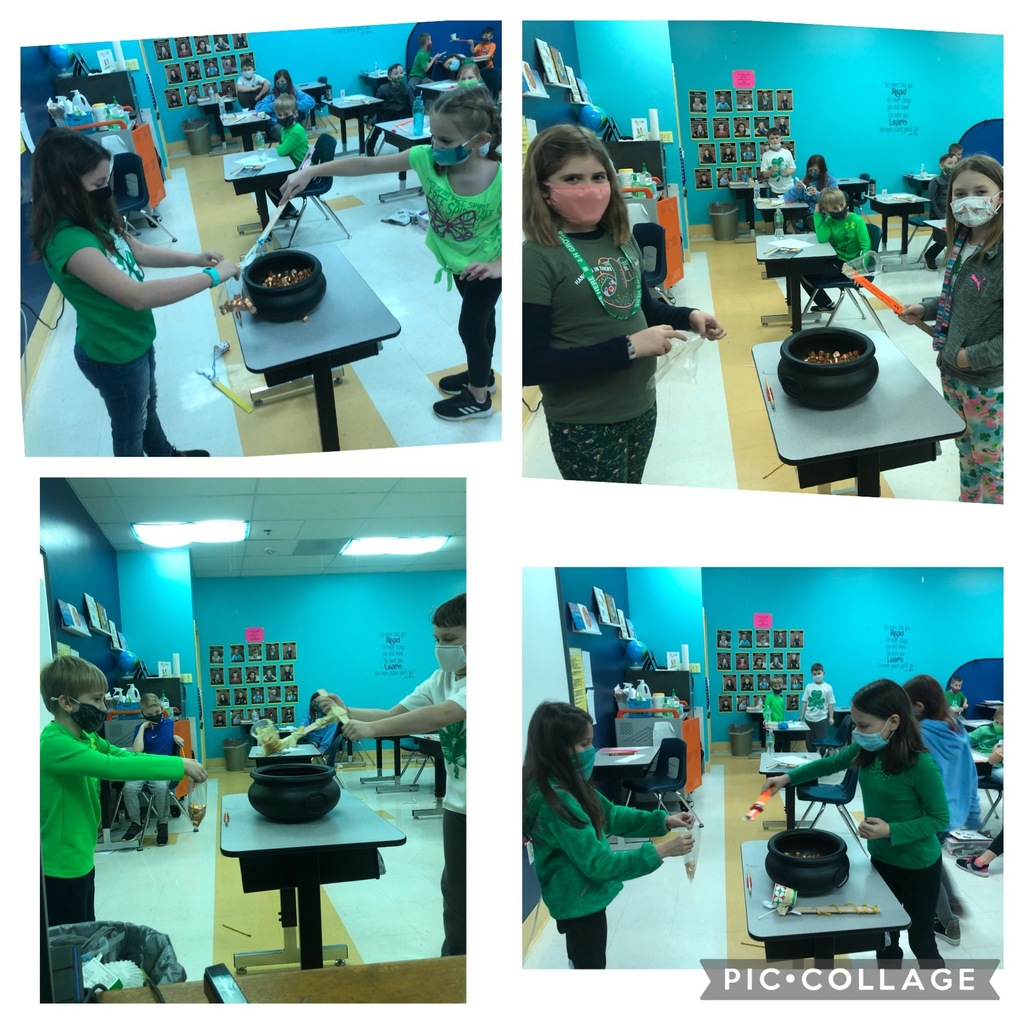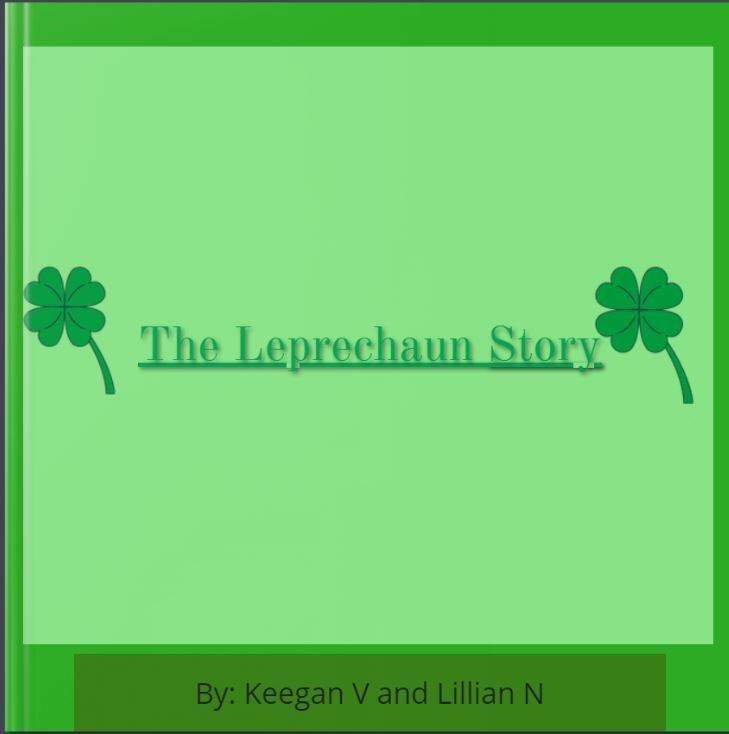 Congratulations to the JCHS 2020-2021 Homecoming Court! Candidates for Queen: Sally Hudson, Kenyan Turner, Kaylee Vahle, Samantha Weishaupt, Christine Wendell & Chloe Whited. Candidates for King: Owen Goetten, Cal Gorman, Emilio Hernandez, Corey King, Nick Rister & Ben Simpson.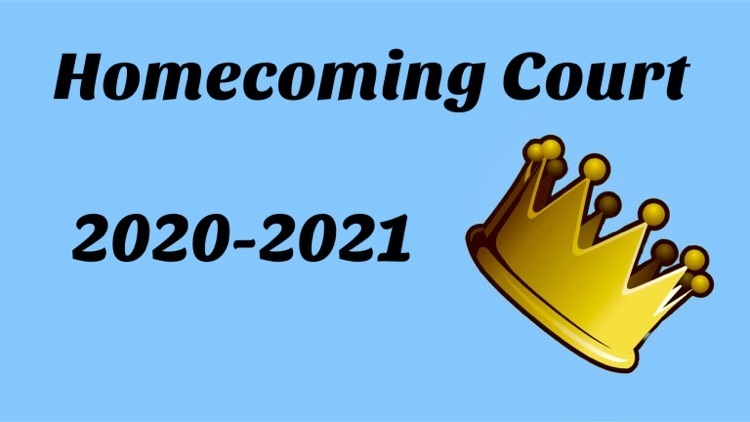 JCHS Seniors: Please bring a copy of any scholarships or awards that you have received this year so that they may become a part of the Honor's Program and Graduation program. You may bring one award letter for the college you will attend and may also bring a copy of any other outside awards or scholarships that you have received for the 2020-2021 school year. Mrs. Geers must have this information no later than Wednesday, April 21st, 2021. Thanks!