January 9th is National Law Enforcement Appreciation Day, and we'd like to take a moment to recognize our School Resource Officer, Seth Tefertiller. Before joining the JPD as a Patrolman in 2015, Officer Tefertiller was a Sergeant in the United States Marine Corps for five years. In addition to instructing D.A.R.E., he is known to join recess and P.E. games! Thank you, Officer T, for your service and for building positive relationships across Jersey 100! #gojerseypanthers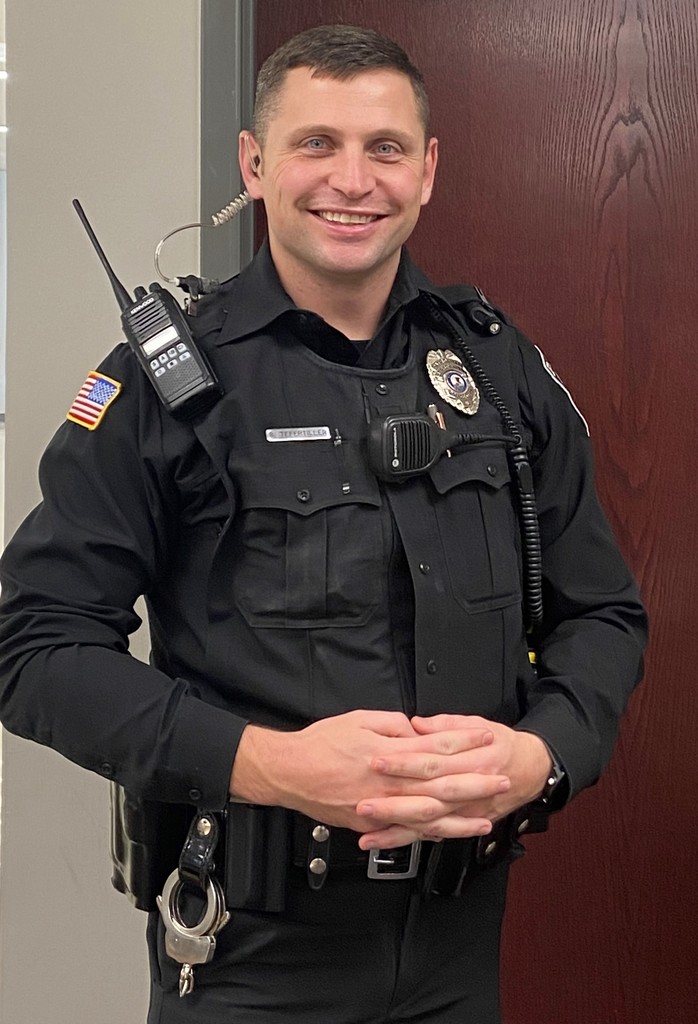 Jersey Scholar Bowl Team beats EAWR and CM. Loses to a strong Alton team in an exciting overtime match! (JV squad is pictured)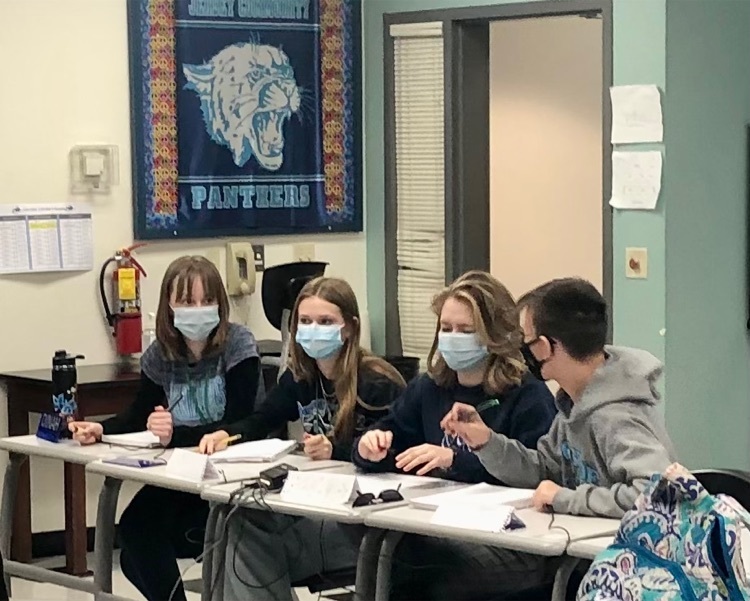 Congratulations to our Students of the Month for the month of December: Kari Krueger and Gracie Kodros (Jerseyville Banking Center), Isaac Wargo and Max Reeder (CNB), and Vivian Gray (JSB)!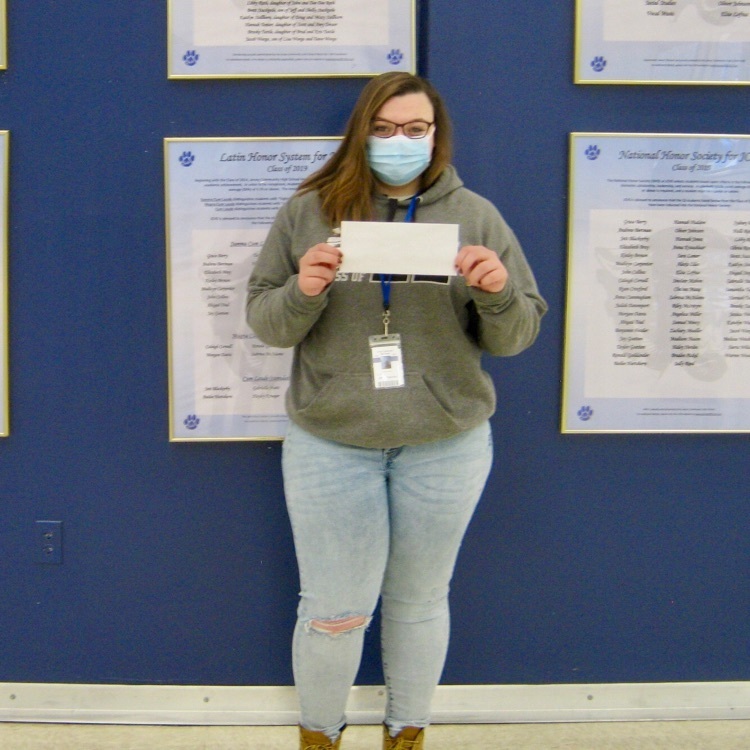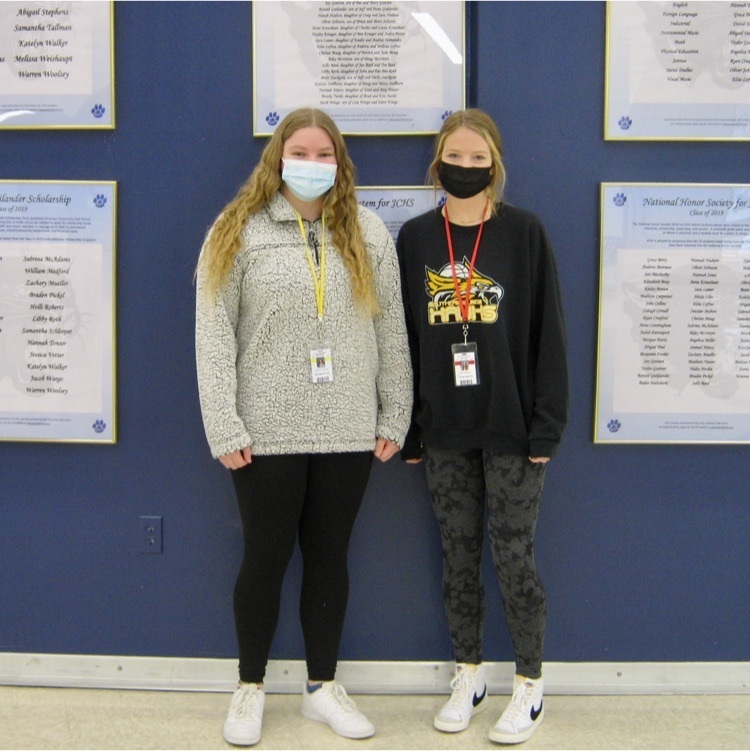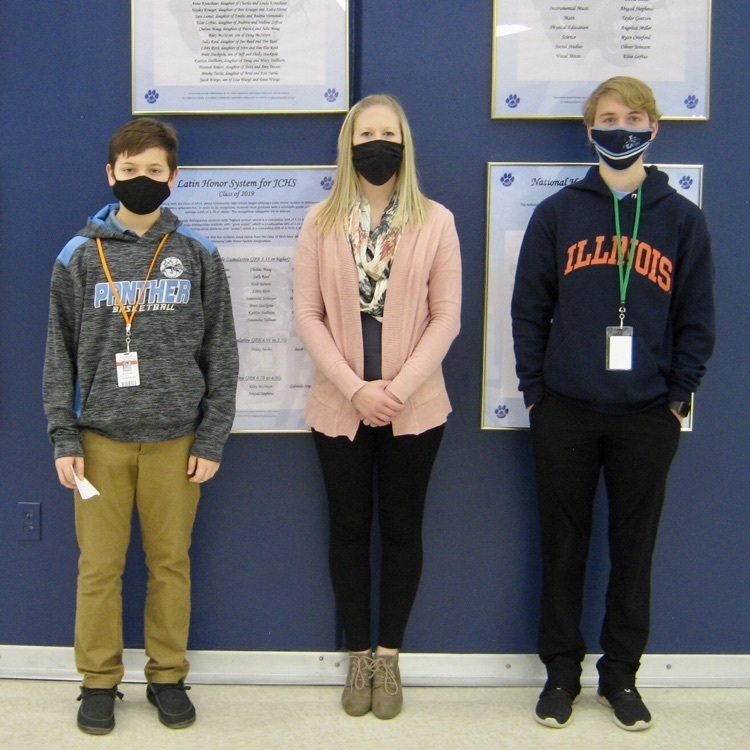 Tonight's JCMS Boys Basketball game has been cancelled. Gillespie is unable to attend. There will be no middle school basketball tonight.

The Boys & Girls Bowling Teams beat Alton on Tuesday. 3 boys had series over 600: Danny Towell, Tyler Ayers & Eli Hetzel. The girls were led by Sammie Malley & Khloee Hall.

Tonight's basketball games between JCHS and Waterloo have been rescheduled. There will be no game tonight.
School reconvenes for students on Tuesday, January 4th, 2022 with normal school hours.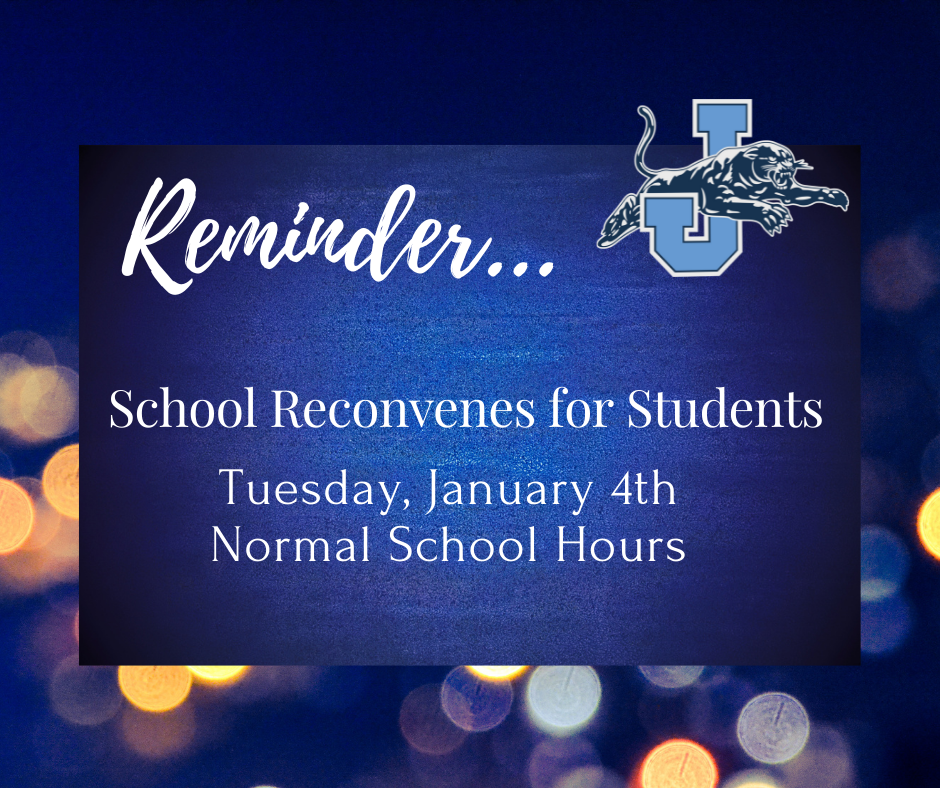 Happy New Year, Panther Family!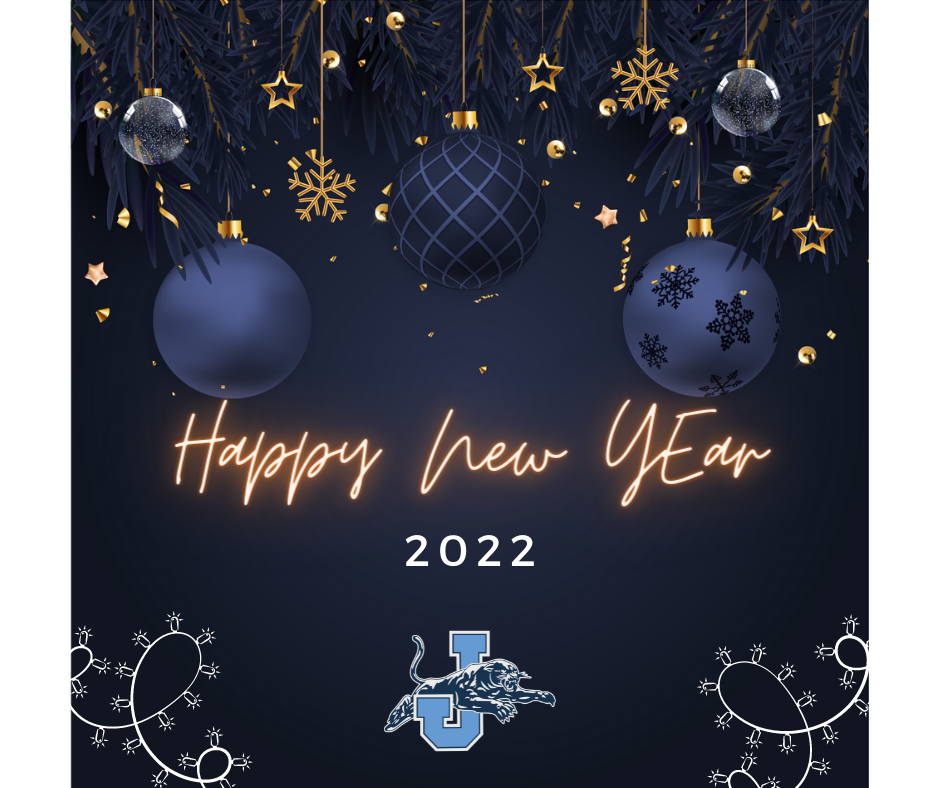 The JCHS Wrestlers competed at the Lincoln Holiday Wrestling tournament today. Liam McGuire placed 4th, Jaydon Busch placed 5th, and Connor Chin placed 5th.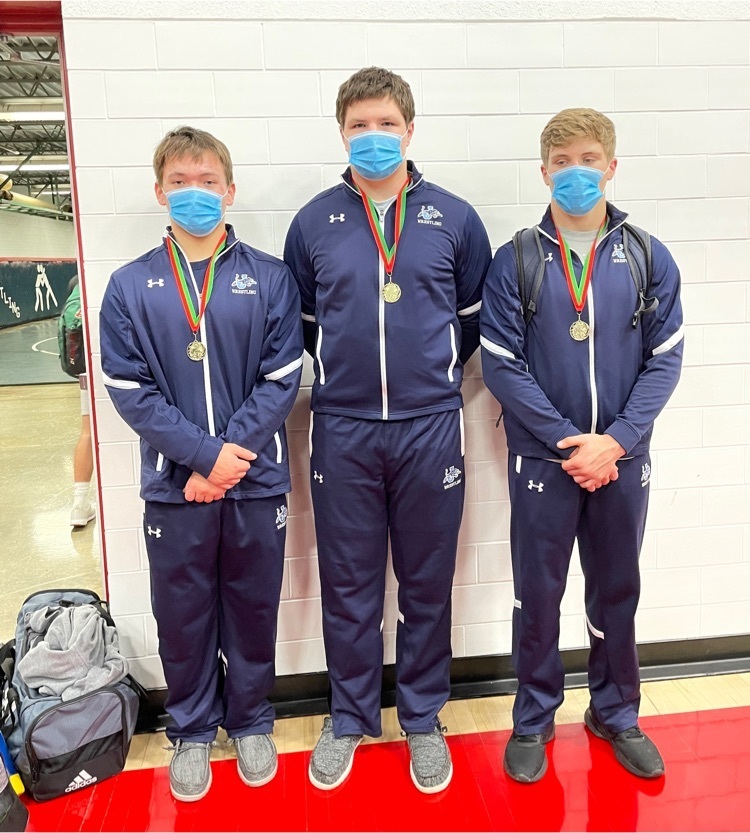 Sending a BIG shoutout to Mr. Kanne and all staff and volunteers that made the Girl's Holiday Basketball Tournament a successful one! Everyone worked so hard, and we appreciate YOU! #gojerseypanthers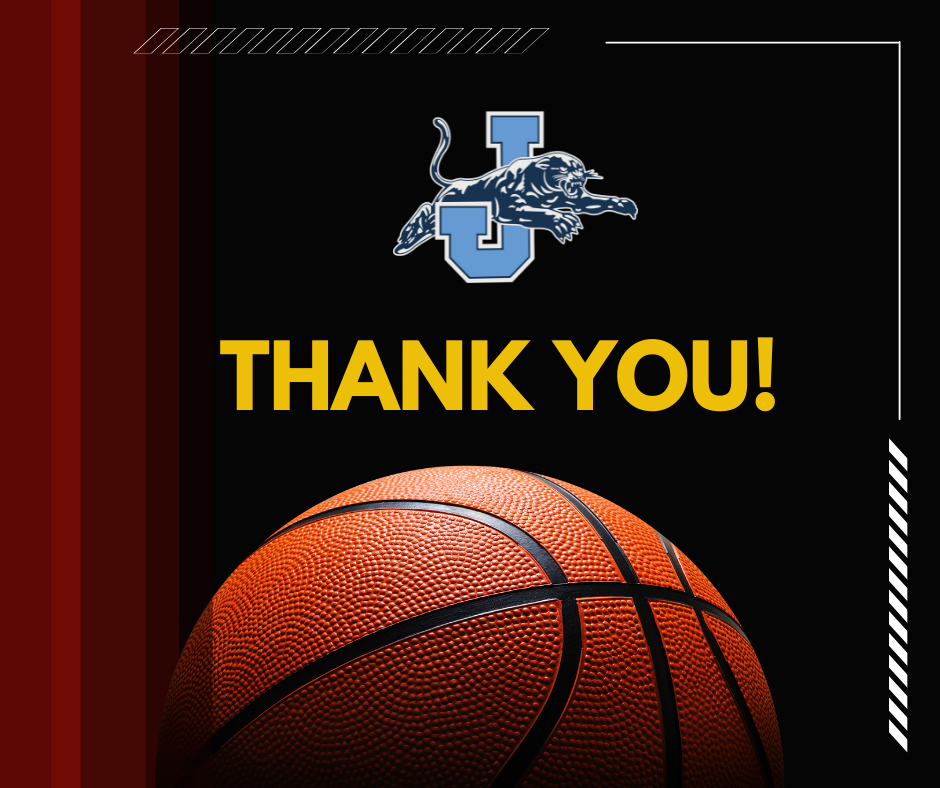 Panther Boys Bowlers won the Jersey Challenge today. Jacob Elliott Danny Towell Casey Borkowski Pete Barten Tyler Ayres Quinten Schulte Pete Barten 3rd overall; high game 274; 1222 series Danny Towell 4th Jacob Elliott 5th Tyler Ayres 7th Sammie Malley 3rd overall for girls
Merry Christmas From Our Family To Yours!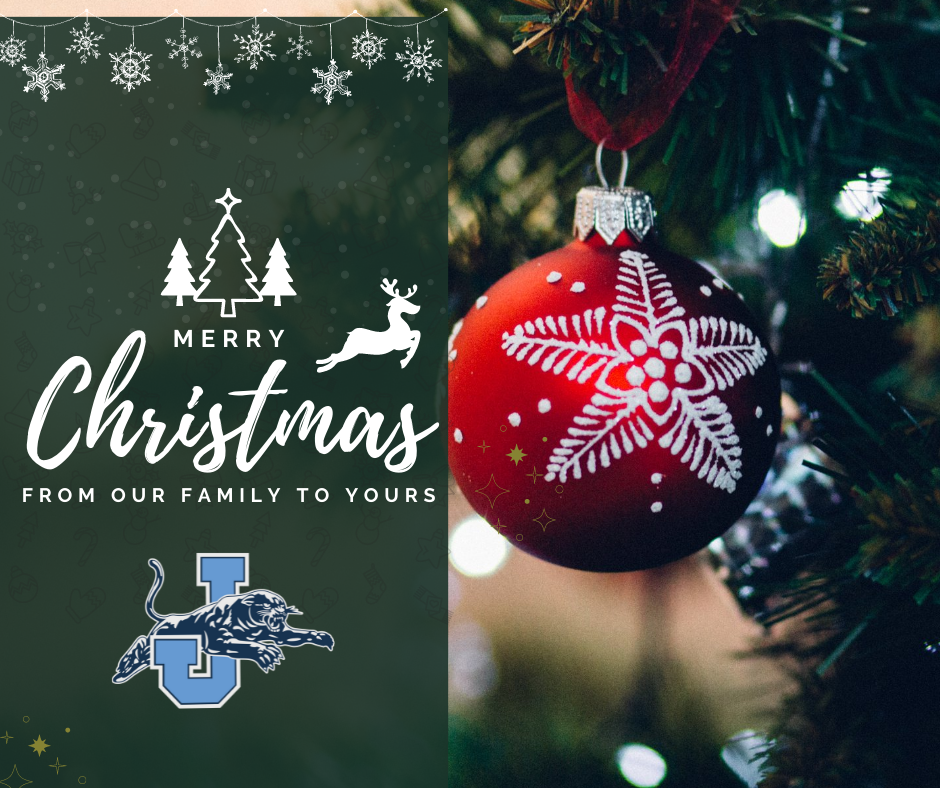 Results of JCHS Wrestling at the Mascoutah tournament today: Jaydon Busch 2nd place.   Connor Chin 8th place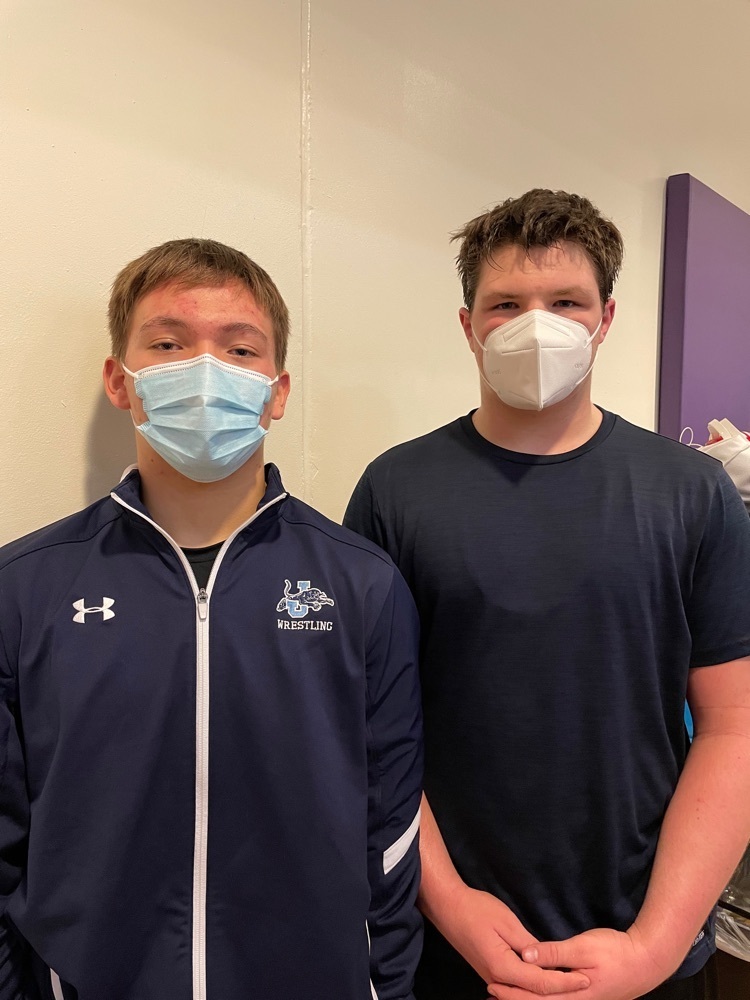 Students at JCMS collected 2,980 canned goods for the Salvation Army! We are so proud of all of our students - Makenna Brunaugh is pictured for being the top collector! Mrs. Claus is very proud!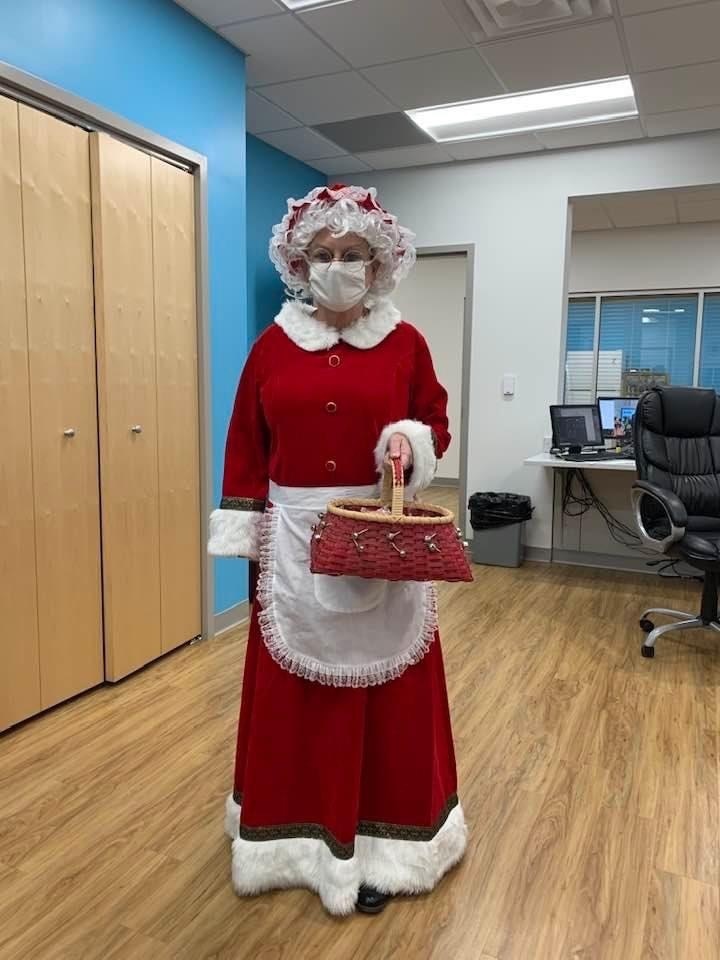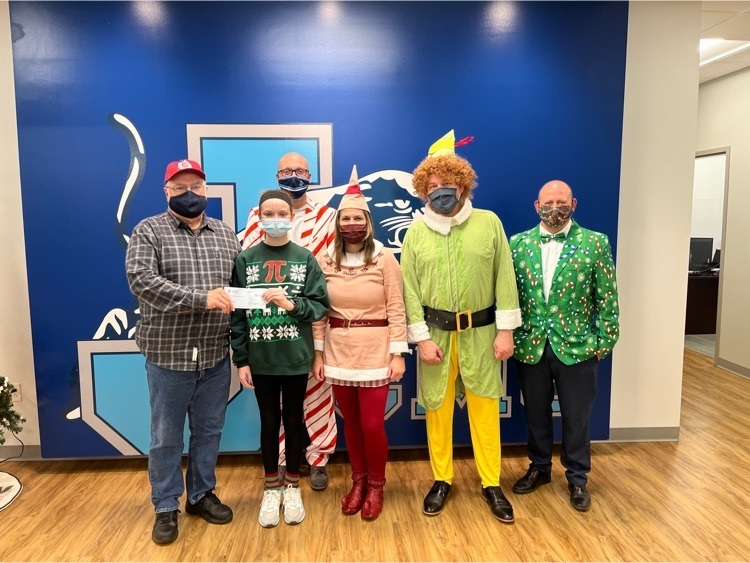 Panther Basketball Fans: The JCHS Lady Panthers are hosting our annual Girls Holiday Basketball Tournament on December 27, 28, and 29. The schedule is attached. We'd love to see you there!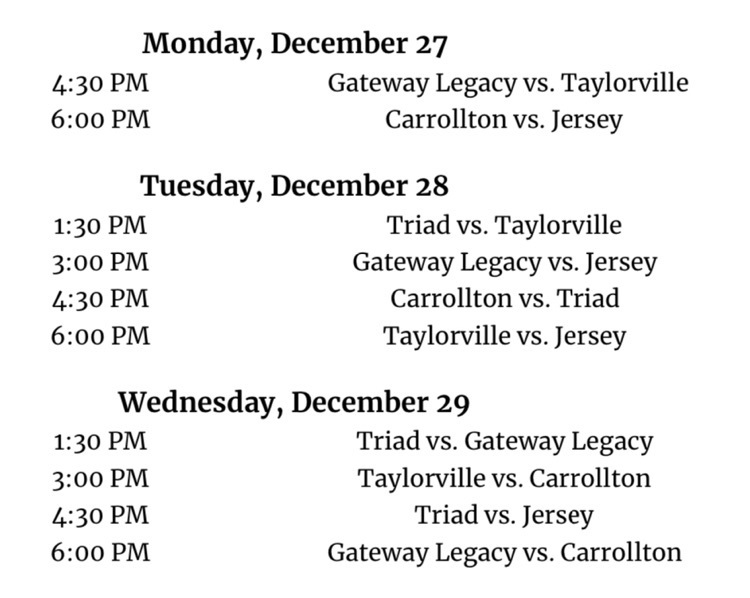 Buddy the Elf and Jovie visited West today. They even had time for a quick snowball fight in PE.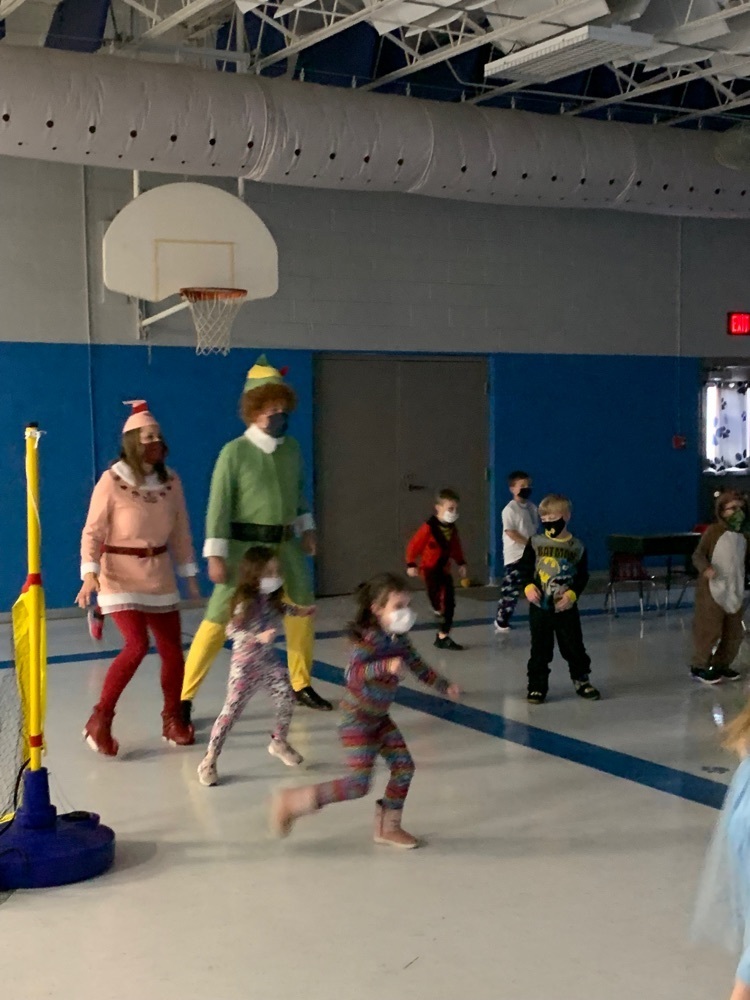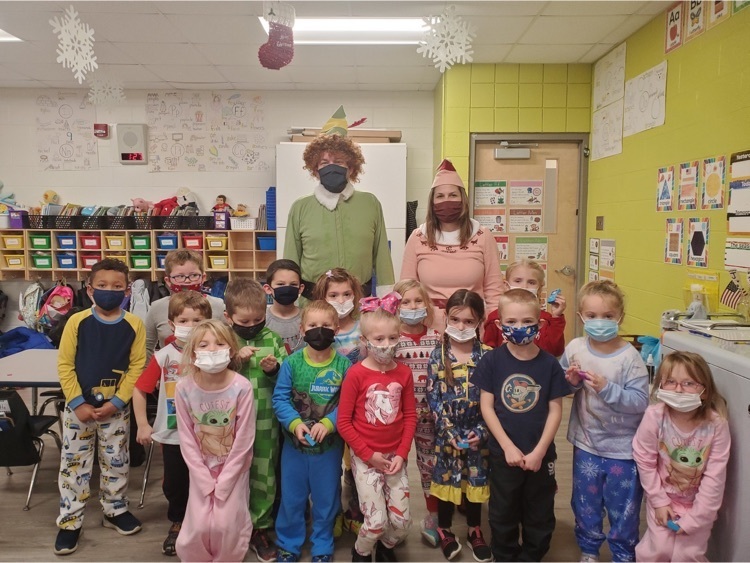 No school December 20th - January 3rd. Normal school hours will resume on Tuesday, January 4th, 2022.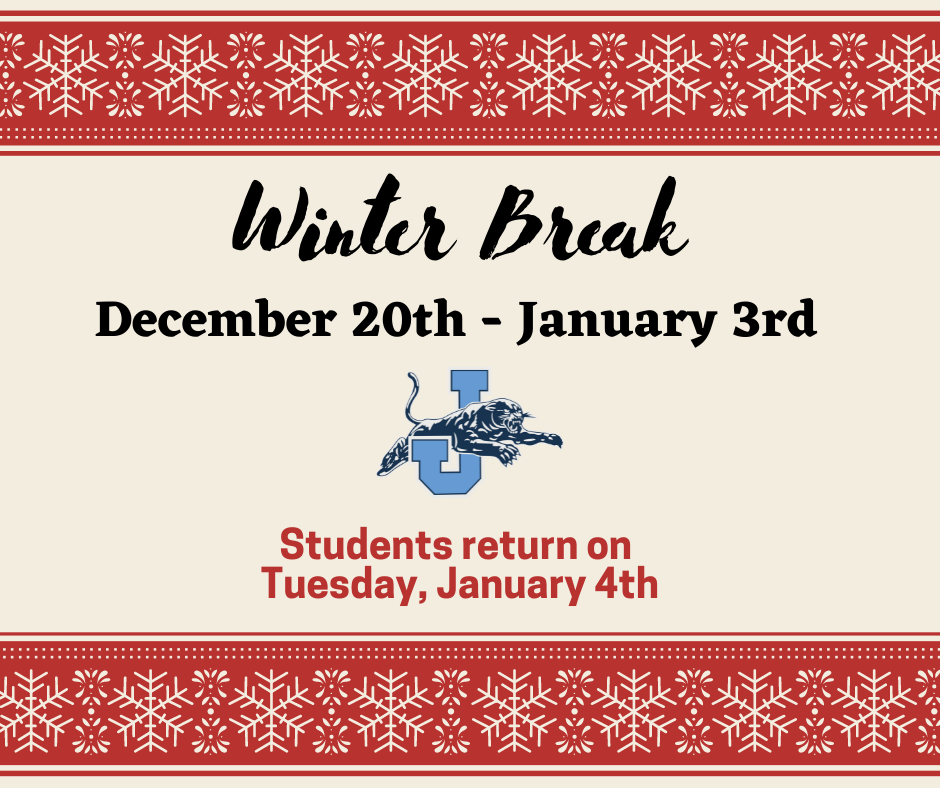 Jersey 100 would like to congratulate ALL staff members who received a shout-out from their peers! December winners are: Myra Woelfel (JCHS), Becca Leslie (JCMS), Jamie Lumma (Grafton), Ellen Wieneke (East), Stacy Beauchamp (West), Renae Jones (Tech) and, Alan Churchman(District)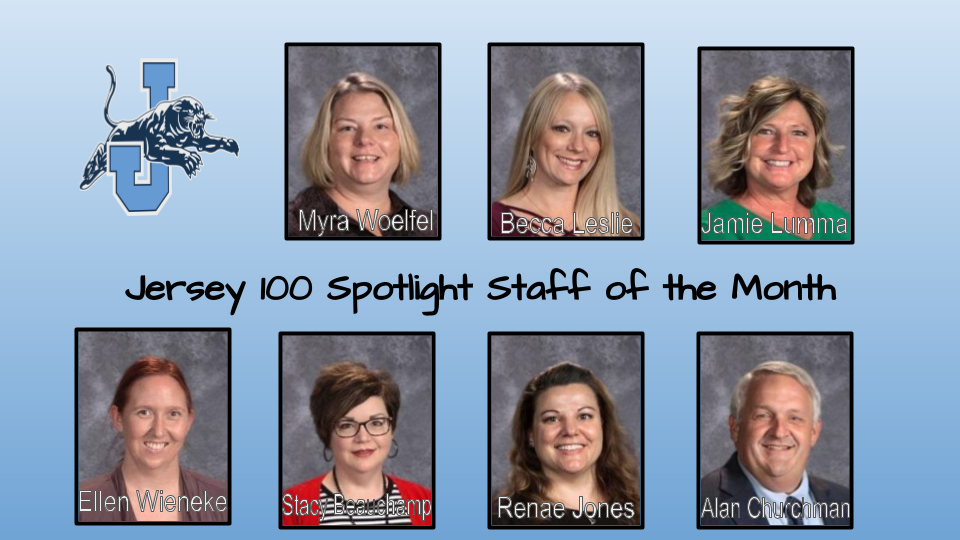 In Thursday night Girls Basketball, Mascoutah defeated the Lady Panthers 54-38.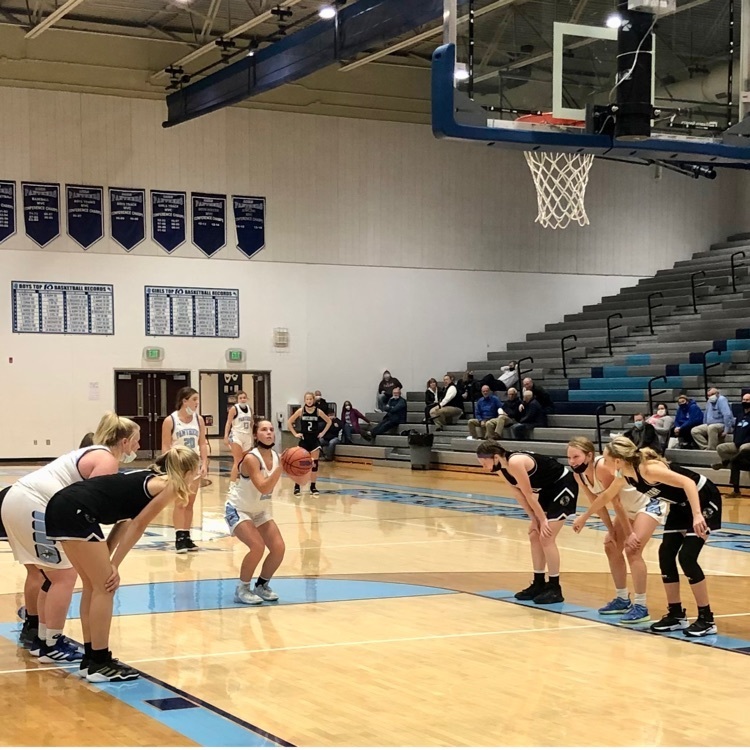 Reading gives us POWER! Mrs. Jones Kindergarten student have now read 200 books!