JCMS Panthers win both games over Lewis and Clark Wood River on 8th Grade recognition night! 7th grade record: 7-3 8th grade record: 8-3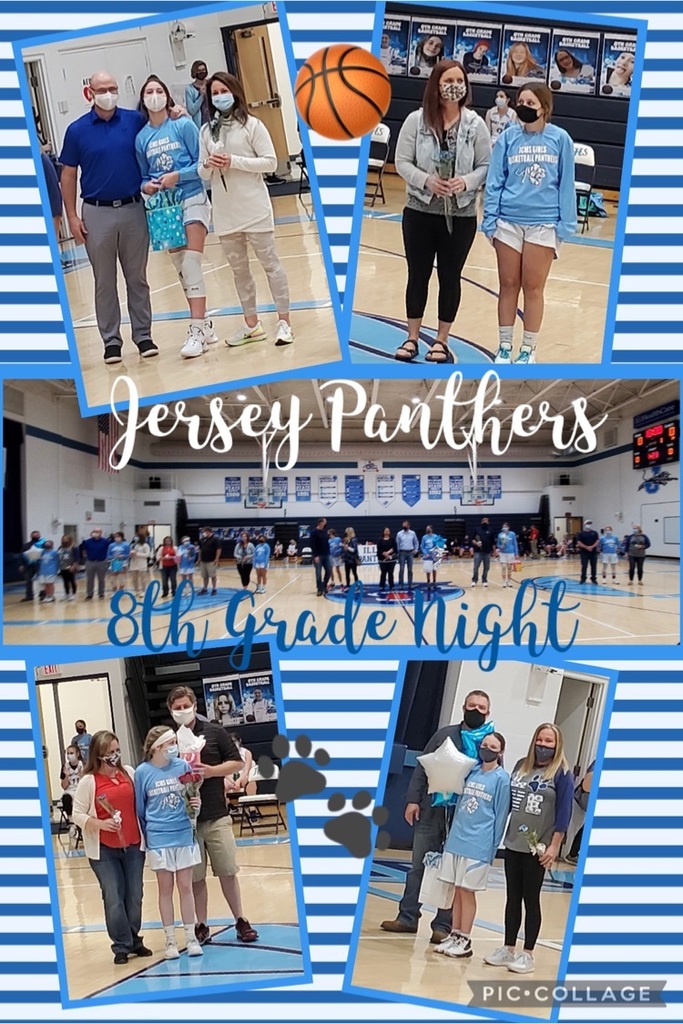 JCMS Pawsitive Panthers April 8th, 2021 5th grade: Keegan Swearingin, Sophie Anderson, Carson Becker, Olivia Behl, Adalynn Deardeuff, Justice Drainer, Madison Green, Melody Inniger, Melody Jantzen, Damien Jones, Lexus Kallal, Miranda Lair, Atticus Marshall, Payton Randolph, Melinda Robles, Hudson Schannot, Devin Eden, Jaron Decker, Hunter Abbott, Mia Karrick, Emma Morgan, Ruby Soehnlin, Cheyenne Fessler, Sophie Hetzel, Willow Scott, and Safera Strader. 6th grade: Jordan Sumpter, Aiden Lawson, Anna Phillips, Rylee Turner, Jackson Tonsor, Abbi Crawford, Alayna Rothe. 7th grade: Shayla Friedel, Payton Mooney, Ethan Seettles, Aiden Witt, Lauren Hewitt, Kamryn Drainer, Tyler Vandygriff, Zoey Barnett, Abi Wedig, Reginald Mills, Tristan Baldwin, Mason Roberts, Kyler Bick, and Connor Talley.

Digital Re-registration is now open for current Jersey 100 families. You can complete this process through your Skyward Family Access. Next year school fees have been added to your account and can be paid anytime between now and the start of the 2021 school year. Please visit the Jersey 100 website for more information on the registration process.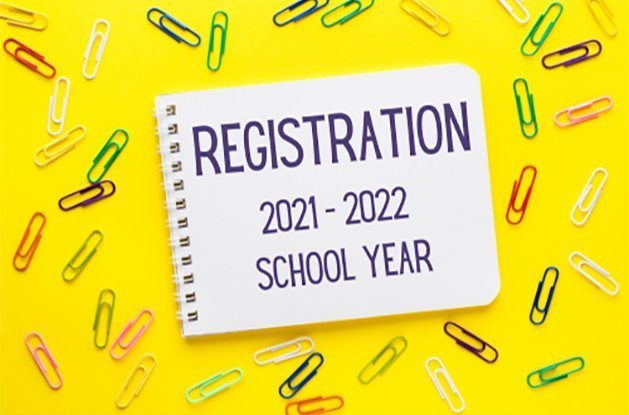 JCMS Is full of leaders, readers, and learners! Students in Mrs. Goetten's 7th grade ELA classes are analyzing text and Mrs. Leslie's 5th grade class received their own copies of Love that Dog and Saving Winslow novels to read together!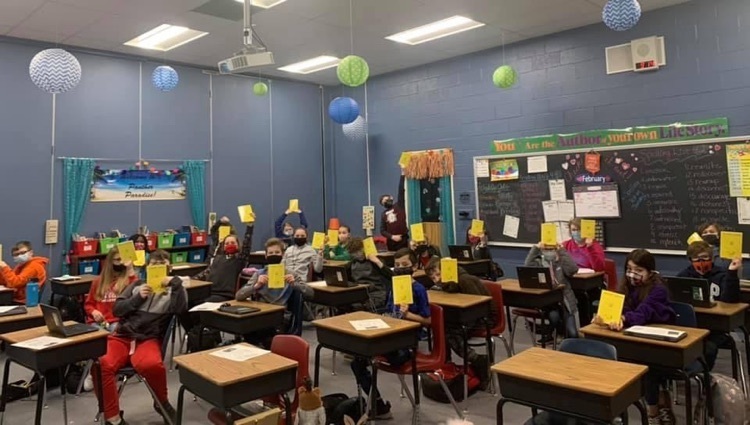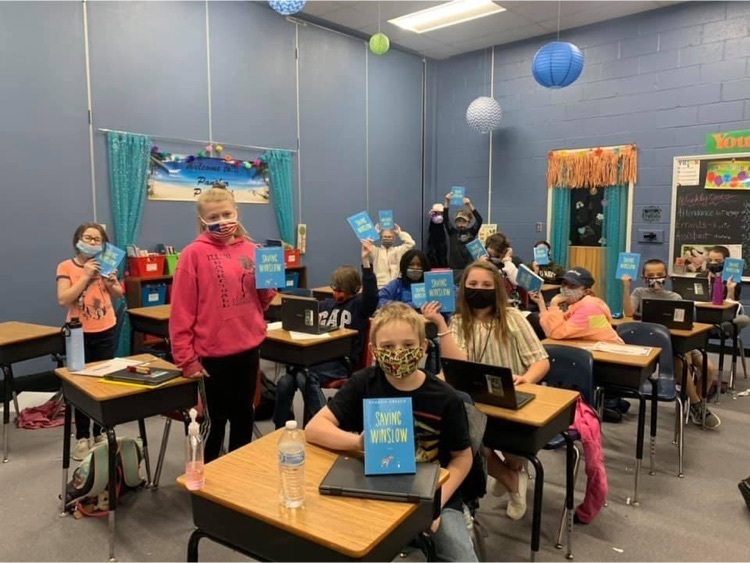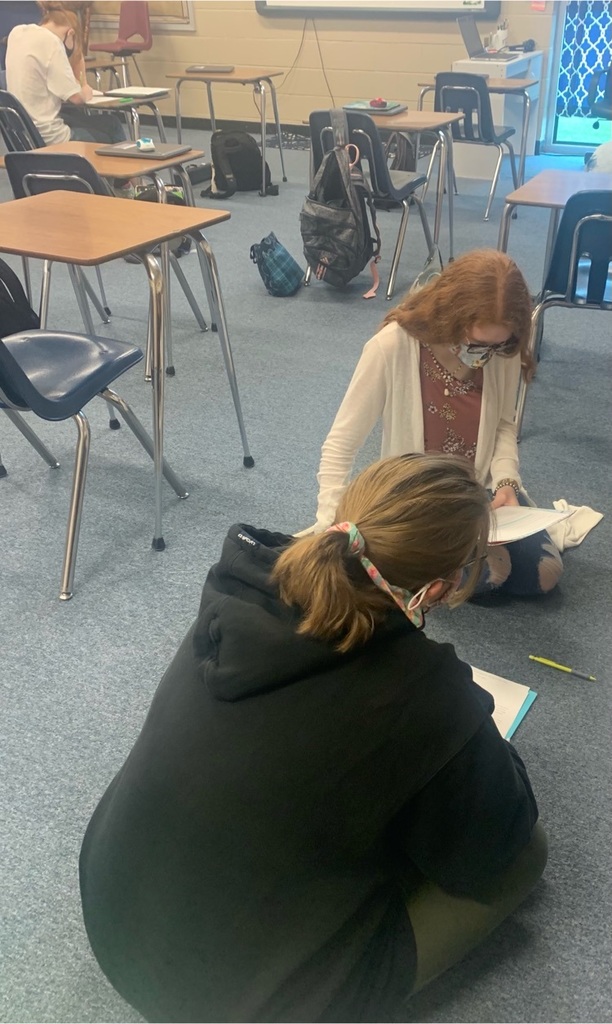 The JCHS Volleyball Coaches and Players want to give a huge "Thank You!" to the Panther Athletic Club for our new net systems. They look great ... Thanks PAC!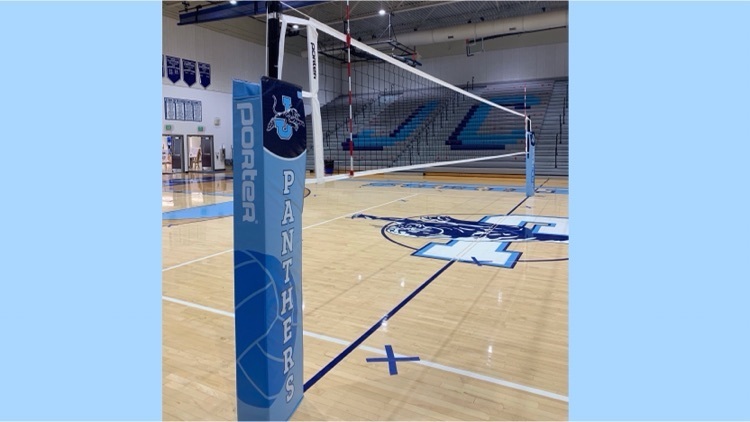 Teachers and staff at JCMS participated in the "4Es" school safety training today provided by School Resource Officer Rich Portwood. Student safety is of the utmost importance at Jersey 100!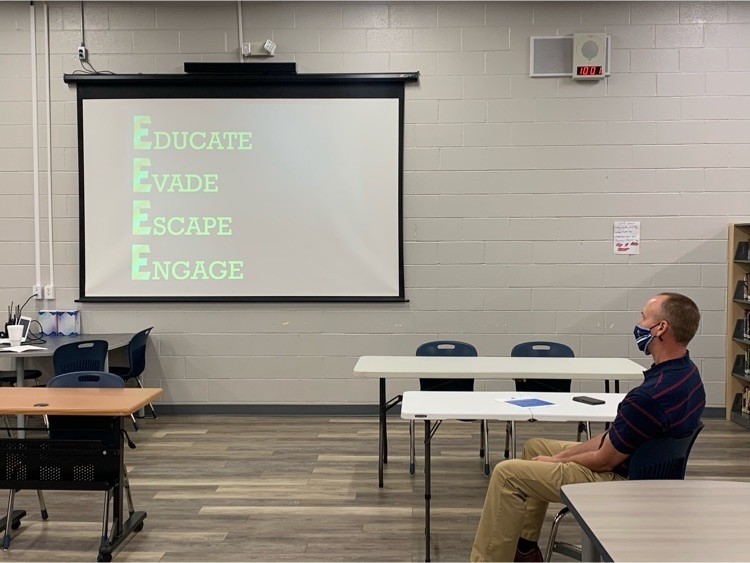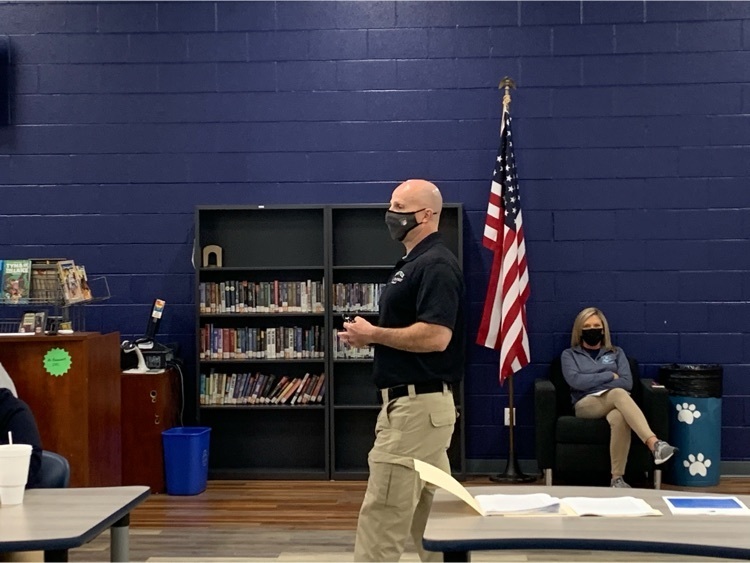 JCMS girls basketball over the East Alton Bullets in both 7th and 8th grade games tonight at home!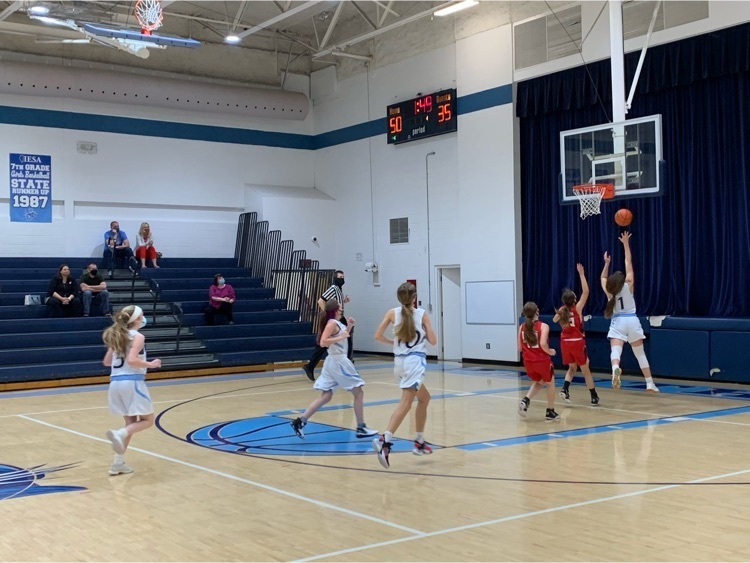 Students in Mrs. Noble's class published a hardbound class book. They practiced reading comprehension skills by reading about various superheroes and then wrote their own fictional story about one. They celebrated their publication by having a Superhero Day.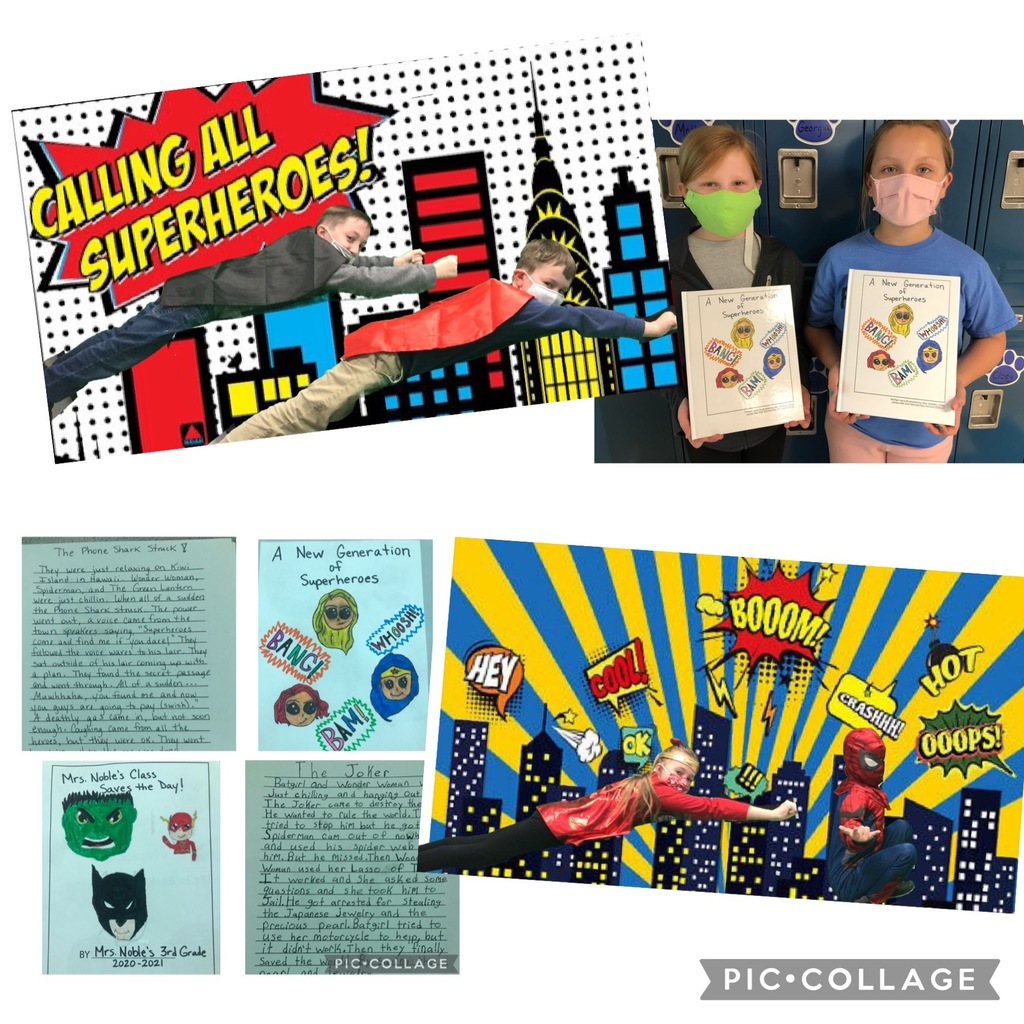 In volleyball, our Varsity Lady Panthers lose to Civic Memorial on Tuesday. Freshmen and JV walk away with wins.

Our soccer Panthers battled the Waterloo Bulldogs Tuesday evening. JCHS lost in OT 2-1.

JCMS girls basketball splits at Roxana. 7th grade girls fell, followed by a nice 8th grade win.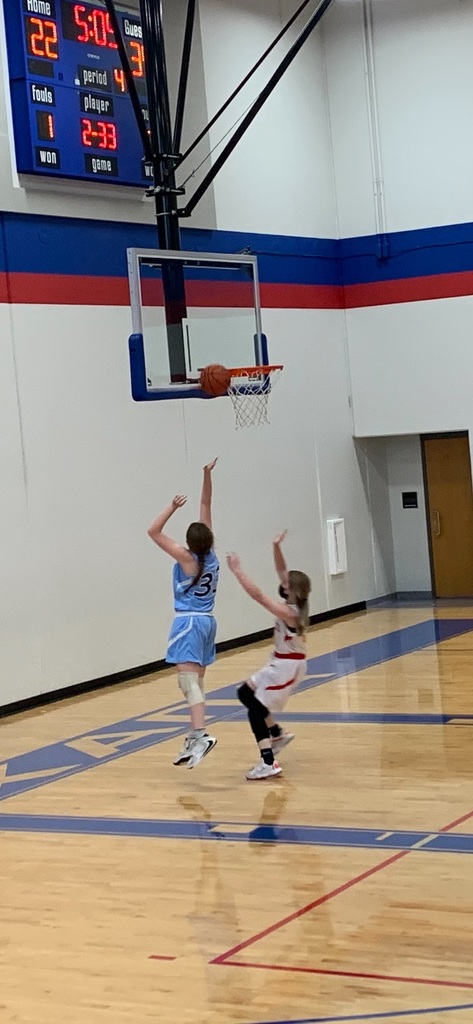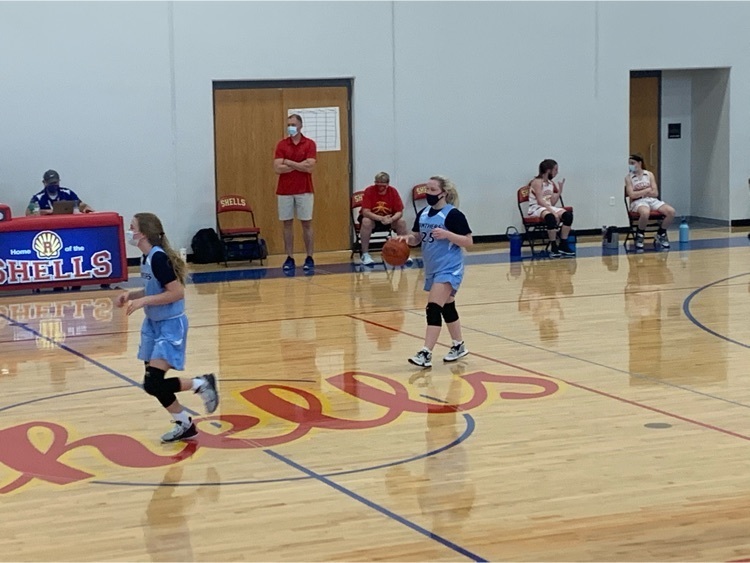 This Friday the Panthers travel to Mascoutah for Week 4 of the Valley Bowl.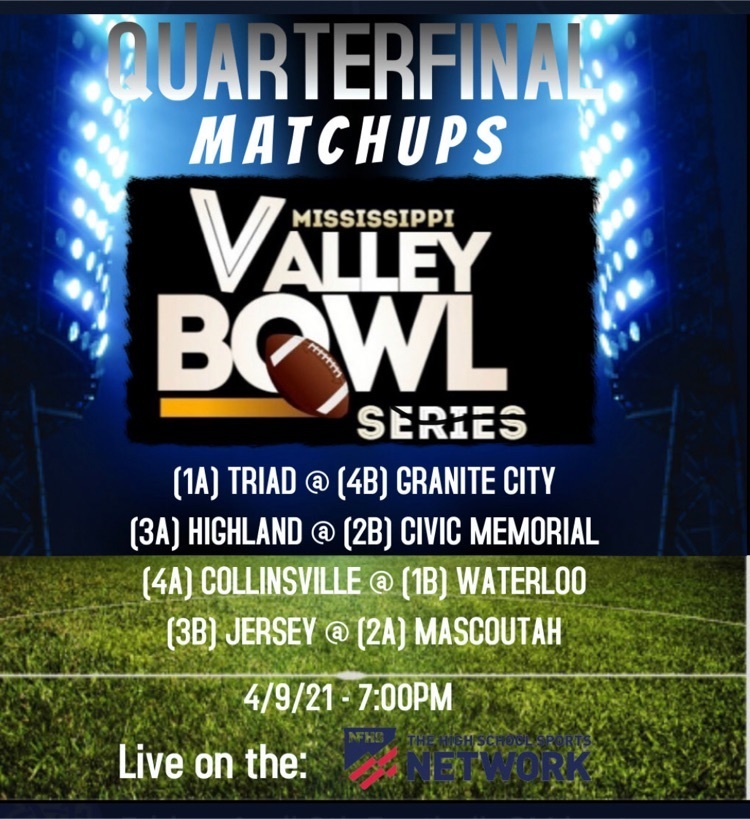 Waterloo defeated JCHS 28-21 on Friday night. Next week the Panthers travel to Mascoutah.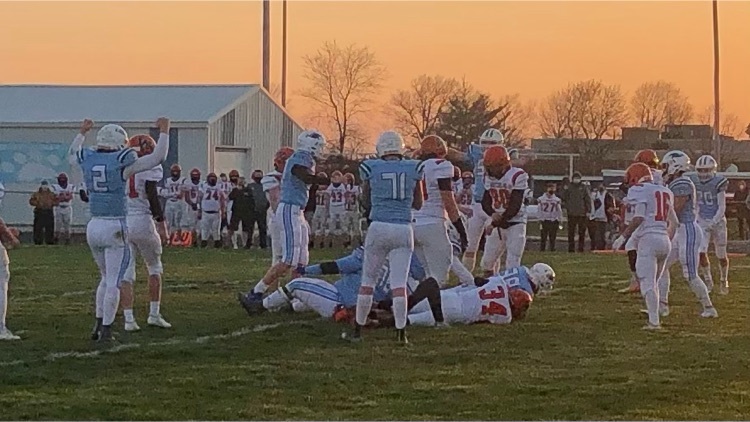 The JCHS Freshmen Football Team defeats Waterloo with a decisive victory: 34 - 6.

The JCHS Girls Varsity Volleyball Team defeats Triad in 2 sets! Freshmen also won in 2. JV lost.

JCHS Boys Soccer: After regulation play, two overtimes, and penalty kicks ... the Panthers lose to Mascoutah. They'll play Sacred Heart- Griffin on Mondday.

JCMS Pawsitive Panthers April 1st, 2021 We have nothing but Panther Pride for these awesome students and what they mean to our school! 5th Grade Maxx Tenorio, Landon Ruyle, Sophie Hetzel, Cheyenne Fessler, Andrew Hayes, Samuel Mooney, Payton Randolph, Carson Becker, Melinda Robles, Uriah Robinson, Adalynn Deardeuff, Madison Green, Emma Heitzig, Baylee Ray, Ryan Schaake, Nick Wedig, Lucy Boes, Lillie Benedict, Carter Kallal 6th Grade Aliyah Lemar, Mea Ivey, Haliley Correa, Gavin Parris, Emily Eardley, Riley Latempt, Peyton Cox, Kaelyn Forrester, Hilee Gill, Cayden Bland, Rory Speidel, Keegan Hart, Lena Talmadge, Sylas Hill, Landyn Smith. 7th Grade David Fuhler, Bryant Henderson, Victoria Clark, Haley Belt, Lila Wayne, Kyler Bick, Cooper Gillis, Marleigh Stagner.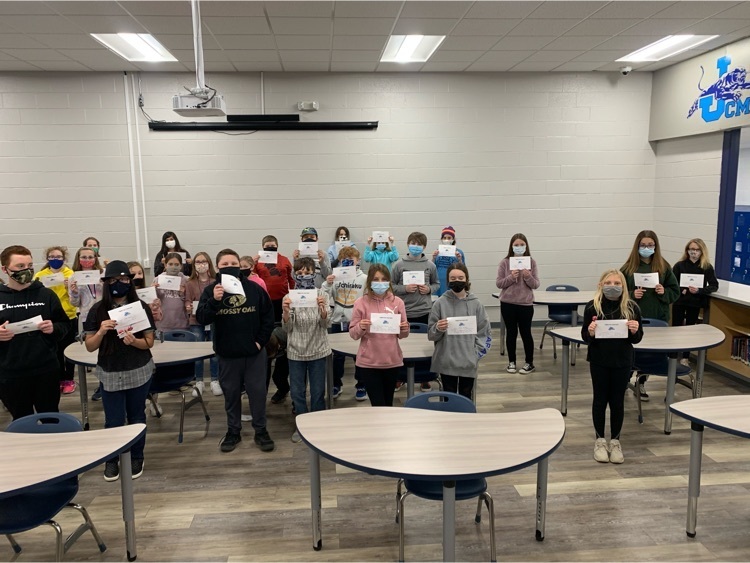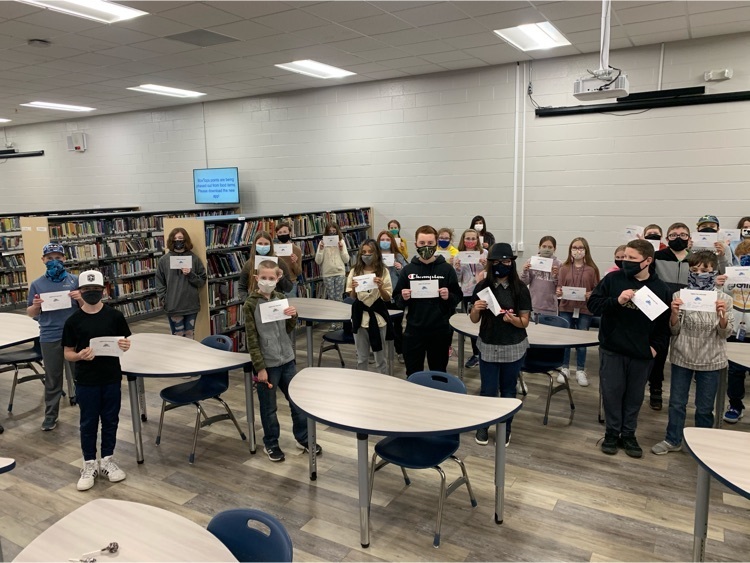 JCHS Boys Soccer gets the "W" over Springfield Lutheran Wednesday evening: 7 - 1.

The JCHS Band played some great tunes to welcome students to school on Wednesday. A big "Thank You" to Mrs. Bittles and our band members!