These JCMS students were honored by their teachers for their hard work and effort. Each student earned a free meal from Jerseyville McDonald's. #pantherpride (L-R)Sean Steinacher, Bradley Isringhausen, Sean McDonald, Kennedy Berghoff, Maddi Harp, Lexi Trexler, Caleb Van Deven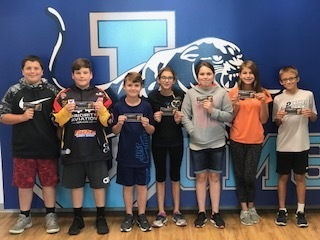 Your Daily Sports Schedule: XC vs JCHS Havens Invite @ Principia - 4:30 JV/V Soccer vs Carlinville - 5:00/6:00


Your Daily Sports Schedule: JCMS Football @ Mascoutah - 7th|10am 8th|12pm Fr/So Football vs Mascoutah - 10:00am


Your Daily Sports Schedule: Varsity Football @ Mascoutah - 7:00


Mr. Jamie Gorman coaches 7th Gr. Football, 8th Gr. Basketball & teaches 8th Gr. Social Studies. Jamie lives in Jerseyville with his wife, Beth & their 4 kids. He enjoys golf, reading and travel. Fun Fact: Jamie played football at IL College! Any other college athletes out there?



The Boys Soccer match vs Mascoutah will be broadcast LIVE on the NFHS NETWORK tonight at 5:30! Visit
www.nfhsnetwork.com
to watch!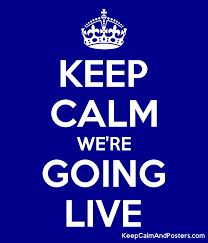 We thought it would be fun to get to know our hardworking, dedicated coaches a little better..stay tuned for some information on this week's randomly selected coach!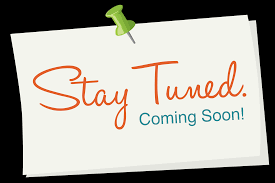 Your Daily Sports & Activities Schedule: Golf - MVC Tournament @ Belk Park - 9:00am JCMS Girls Basketball @ Alton Red - 4:00 Tennis vs Hillsboro - 4:00 JV/V Soccer @ Mascoutah - 4:15/5:30 F/JV/V Volleyball @ Triad - 5:00/5:00/6:00 Theatre Friends Preview Night - 7:00


Your Daily Sports Schedule: Tennis @ EAWR - 4:00 XC @ Alton Invitational -TIME CHANGE! Due to the heat, varsity girls will now be running at 4:30, the varsity boys will follow. There will be no JV race.


Your Daily Sports Schedule: FFA Forestry CDE - 10:00 Tennis vs Marquette - 4:00 Golf v Marquette & EAWR - 4:00 JCMS Girls Basketball vs Roxana - 4:00 JV/V Soccer vs Highland - 4:15/5:30 F/JV/V Volleyball vs Highland - 5:00/5:00/6:00


Your Daily Sports Schedule: Golf vs Carrollton - 4:00 JV Tennis vs Waterloo - 4:00 JV/V Soccer vs Waterloo - 4:15/5:30


Your JCHS Band will be performing at the Harvest Fest from 3:00-5:00 today! Go out and support your favorite musicians!

Your Daily Sports Schedule: JV Volleyball @ Alton Tourney 8:30 Tennis @ Alton Tourney 9:00 XC @ SIUE Invite 9:00 JV Soccer @ Carlinville Classic 9:00 FFA State Forestry @ Carbondale 10:00 Fr/So Football @ Highland 10:00 7th/8th Football vs Highland 10:00/12:00


XC-Joao Nail placed 9th & Jeff Guardado 14th at the Carrollton Hoco Invite. Volleyball lost 0-2 to Mascoutah. Tennis lost 8-1 to Chatham. Hannah Hudson and Chelsea Maag won #1 doubs. Golf lost to Mascoutah and Triad. Low scores from Tyler Noble,45 & Brooke Tuttle,46.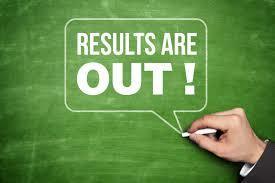 Football vs Highland SENIOR NIGHT 7:00 Z107.7 will be at the complex with music, games, prizes, etc. from 5-7! We will be honoring seniors from football, cheerleading, cross country, golf, girls tennis, band/color guard & FFA! Come out and honor your seniors!

Last Night's Results Continued: Tennis beat CM 8-1. Jersey was up 9-2 in the 3rd set tie break and lost 11-9. Great effort by #3 doubles. Boys Soccer beat EAWR 4-2. Way to go Panthers!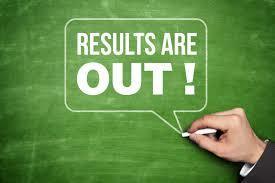 Golf lost to Jacksonville 180-152. We shot our best team score of the season. Brooke Tuttle 41, Tyler Noble 44, Lucas Benware 47, Alex Coffman 48, Davis Hamm 48, Garret Smith 51, Austin Hayes 57. Team Record 7-8.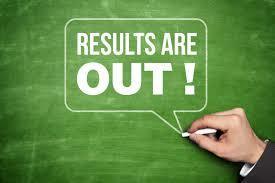 Your Daily Sports & Activities Schedule: Tennis @ Chatham 4:00 Golf @ Triad & Mascoutah 4:00 FFA Horse Evaluation @ Northwestern 5:00 F/JV/V Volleyball @ Mascoutah 5:00/5:00/6:00 XC @ Carrollton Homecoming Invite 5:00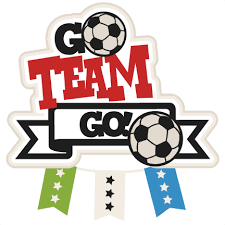 Volleyball had two tough hard fought losses against Waterloo. Golf won against CM 181-233. Lucas Benware and Davis Hamm tie for medalist with a 42. Brooke Tuttle shot a 47. Tyler Noble and Alex Coffman each with a 50. 8th grade football wins over Quincy. 7th grade lost.