Jersey Community Middle School is excited to announce our 2020-2021 Second Quarter Honor Roll. Students are selected for High Honors by earning a GPA of 4.75-5.0 and selected for Honors by earning a GPA of 4.5-4.74. Congratulations to all of our honor students!
Jersey Community Middle School 2nd Quarter Honor Roll
5th grade: Wyatt E. Anderson, Samuel D. Baecht, Tate R. Barnett, Jaxson A. Brown, Tessa M. Calvin, Jaron C. Decker, Kyah L. DeVerger, Benjamin T. Frost Jr, Kyra M. Georgevits, Kaleyjo Gibson, Sophie S. Hackethal, Andrew L. Hayes, Melody A. Jantzen, Anna E. Morgan, Madison L. Perry, Besjan Redzepi, Kiersten R. Schulte, Brice N. Scoggins, Emma F. Settles, Kayden M. Sinclair, Antony M. Timpe, Riley J. Vanek, Nicholas K. Wedig, and Tucker E. Woolsey.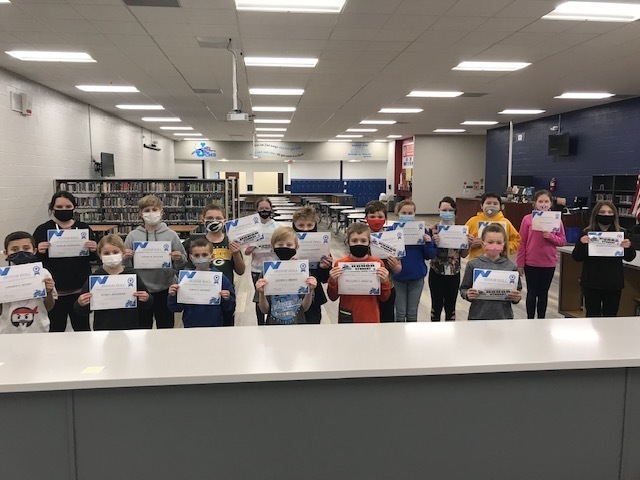 6th grade: Charlotte E. Beasley, Anna F. Beauchamp, Emmalynn F. Entrikin, Morgan L. Fritz, Hailee J. Gill, Bailee J. Hanlon, Kylee S. Krueger, Mila G. Lancaster, Kinley T. Mireles-Cook, Makinna S. Moore, Sawyer E. Schuster, and Mylee M. Woolsey.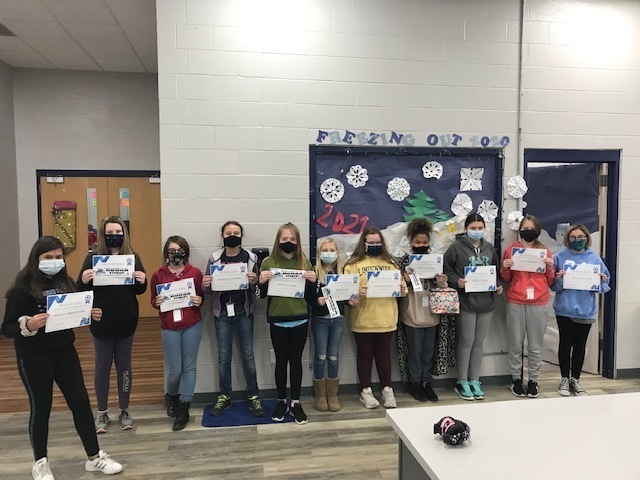 7th grade: John D. Adams III, Adrian J. Blasa, Jonathan I. Cannon, Brenna L. Cummines, Clint M. Deist, Hailey M. Feldman, Cooper H. Gillis, Kayden E. Hanna, Jacob R. Hetzel, Lauren A. Hewitt, Payton E. Mooney, Mallory L. Plunk, Hannah M. Samples, Marleigh I. Stagner, Savana L. Walker, Jaden N. Woolsey, and Carter S. Wright.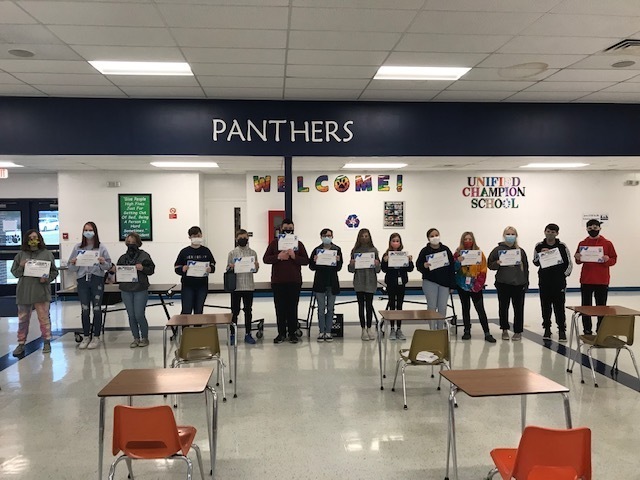 Jersey Community Middle School 2nd Quarter HIGH Honor Roll
5th grade: Carson M. Becker, Olivia R. Behl, Courtney H. Breden, Makenna K. Brunaugh, Madisyn M. Burch, Mason J. Burney, Marley J. Cazier, Adalynn R. Deardeuff, Quincy M. DeSherlia, Justice L. Drainer, Chase L. Duggan, Cheyenne M. Fessler, Ella R. Graham, Ella J. Green, Madison K. Green, Mason P. Green, Miles G. Helderman, Sophie G. Hetzel, Adalyn F. Hutchens, Tabitha S. Isakson, Jaya A. Jones, Carter B. Kallal, Mia G. Karrick, Brenley P. Kelly, Samantha U. Latimore, Loial J. McCoy, Raymond P. McElligott, Roanna B. Newton, Hudson T. Schannot, Marlie M. Tenorio, Maxx A. Tenorio, Bentley J. Threet, Alexander R. Timpe, Gavin M. Underwood, Ethan J. Walker, and Alyse L. Williams.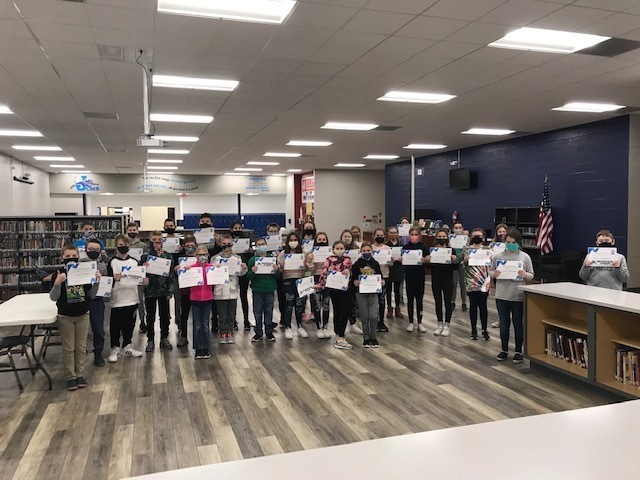 6th grade: Rosalie O. Ball, Emma G. Beauchamp, Aden M. Brunaugh, Breonah K. Daley, Mason G. Frost, Peyton D. Grindstaff, Stone E. Heitzig, Lilian C. Judkins, Kiley A. King, Alaina L. Laird, Josie R. Lakin, Riley J. Latempt, Amelia M. Miller, Katelynn E. Perkinson, Dawson R. Petrea, Anna M. Phillips, Carter R. Raines, Michael T. Roberts, Alayna M. Rothe, Cheyenne R. Scott, Alyssa J. Smith, Morgan P. Steckel, Clara I. Storey, Samantha M. Strubberg, Leah R. Van Deven, Maebre A. Varble, Brookelyn M. West, and Benjamin H. Zimmerman.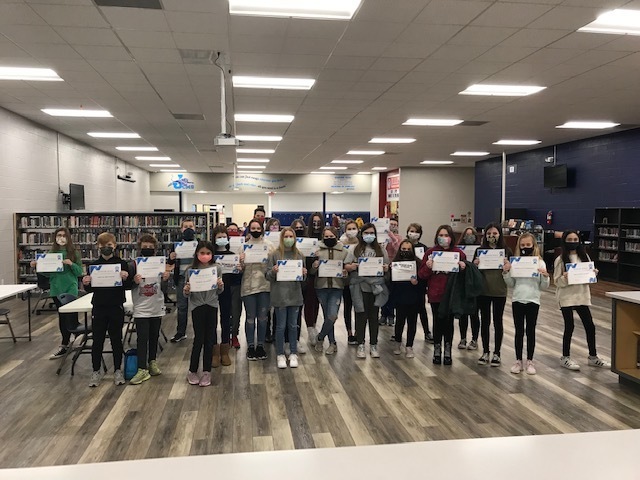 7th grade: Zoey J. Barnett, Abigail L. Behl, Clark B. Blasa, Madalyn L. Bodenbach, Cali L. Breden, Aliyah M. Brooks, Ethan J. Buerk, Abigail L. Chin, Victoria S. Clark, Brayden M. Cox, Ethan R. Edwards, Elise M. Feddersen, Kimberlee J. Ford, Sophia R. Fraley, Shayla R. Friedel, Jayden L. Greham, Chloe E. Hartman, Bryce L. Hutchens, Jeremiah A. Kanallakan, Caden M. Klunk, Logan T. Kuehnel, Ava N. Little, Hayden D. Longley, Emma R. Lyons, Brady E. Maxeiner, Willow C. McCoy, Nora J. Mifflin, Alyson A. Muscarella, Izabelle H. Peuterbaugh, Grace M. Plunk, Mylie J. Ramirez, Max D. Reeder, Griffin M. Smith, Raeanna M. Speidel, Logan A. Strong, Sophia E. Sutton, Connor J. Talley, Jack D. Trexler, Kristopher M. Turnbaugh, Lila K. Wayne, Abigail A. Wedig, and Zachary J. Woelfel.