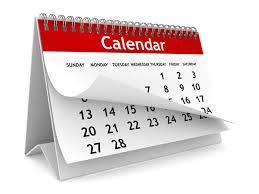 Important Dates for 2019-2020
Jersey CUSD No. 100
Wednesday, May 22, 2019
Important dates for the upcoming 2019-20 school year.
Friday, June 7th – Online Registration Closes
Tuesday, July 16th, 9:00 am – 1:00 pm – School and Sports Physicals, Immunization Clinic, JCHS
Thursday, August 8th, 12:00 pm – 7:00 pm – New Student Registration, All School Buildings
Wednesday, August 14th – District Institute
Thursday, August 15th – First Day for Students
More information will be provided on the Jersey 100 website at www.jersey100.org. On the menu, select "For Parents" and then "School Registration."