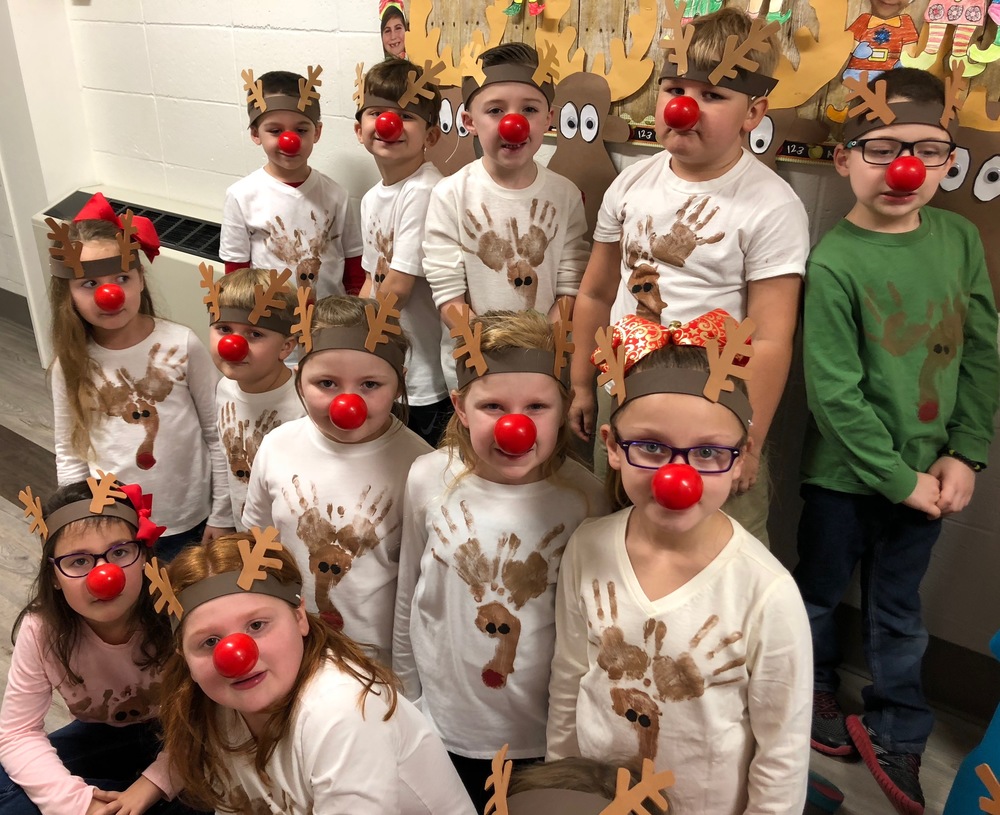 Rudolph Isn't the Only One With a Red Nose!
Jersey Tech Coach
Friday, December 21, 2018
It is a tradition in Mrs. Campbell's first grade class to make holiday keepsake shirts. The students then wear the shirts for their special class party and take them home to have for the holidays. This year one student's family donated the items to make the reindeer headbands and the red noses!
These little reindeer want to wish everyone a bright and happy holiday season!