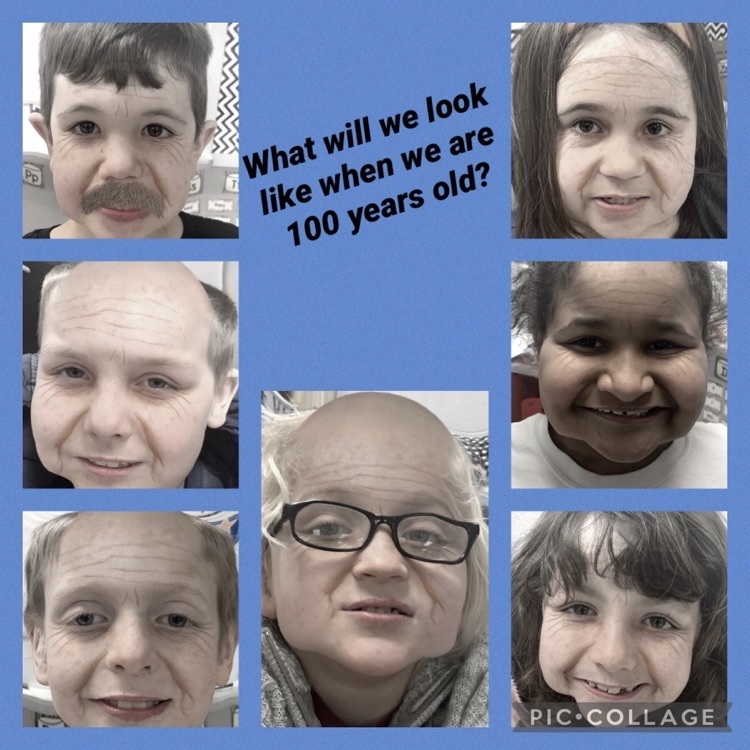 What Will We Look Like When We Are 100?
Kim Anderson
Wednesday, February 10, 2021
This week we celebrated the 100th day of school at East Elementary. Students in Mrs. Krueger's class had the opportunity to see what they will look like when they are one hundred years old by using an app to convert their picture.