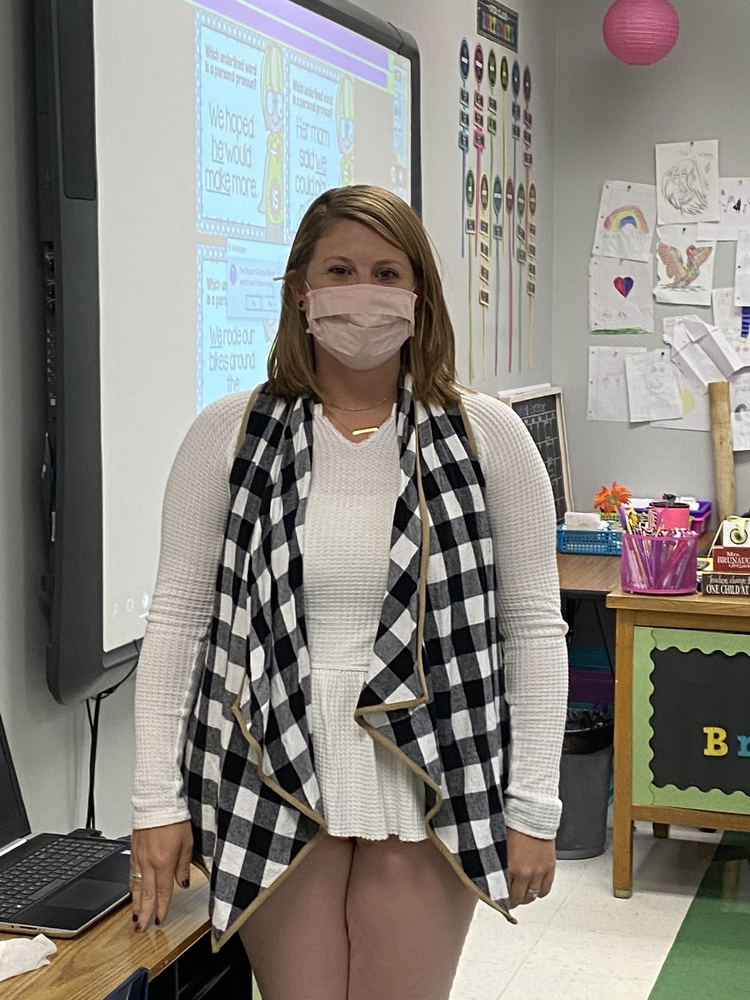 New Faces at East Elementary...
Kim Anderson
Friday, October 02, 2020
Mrs. Brunaugh is new to our district. She is teaching fourth grade at East Elementary. Mrs. Brunaugh came to East Elementary from Carrollton, Illinois where she has taught the last nine years. She and her husband, Ryan, live in Jerseyville with their two children, Kennedy who is four years old, and Dawson who is six months old. She has been a great fit and we are happy to have her at East Elementary.