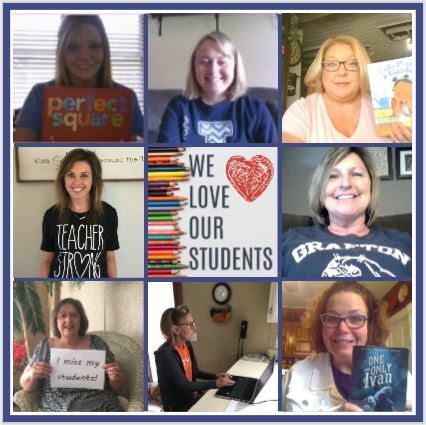 Grafton Students are Working Hard!
Grafton Elementary
Wednesday, April 29, 2020
**Update** We think we have the audio fixed. Sorry for the technical difficulties.
We are SOOOO proud of the hard work that the Grafton students and families are completing at home. Click HERE to see some familiar faces learning at home.
WE MISS YOU SO MUCH!