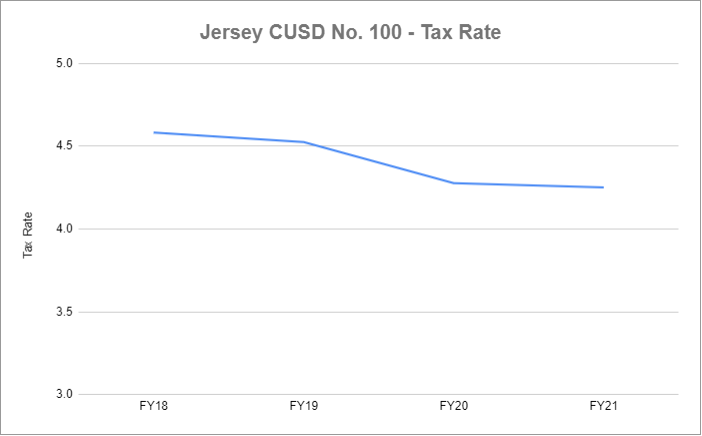 Jersey 100 Tax Rate has gone down!
Jersey CUSD No. 100
Wednesday, December 11, 2019
A look at the three year history and FY21 projection of the Jersey 100 Tax Rate
THAT'S RIGHT!! Our tax rate has gone DOWN! See the chart below:
FY18
FY19
FY20
Projected
FY21
Tax RATE
4.582
4.524
4.276
4.25
Inc/Dec
0.06343
(-0.058)
(-0.248)
(-0.026)
Inc/Dec %
1.42%
(-1.27%)
(-5.48%)
(-0.61%)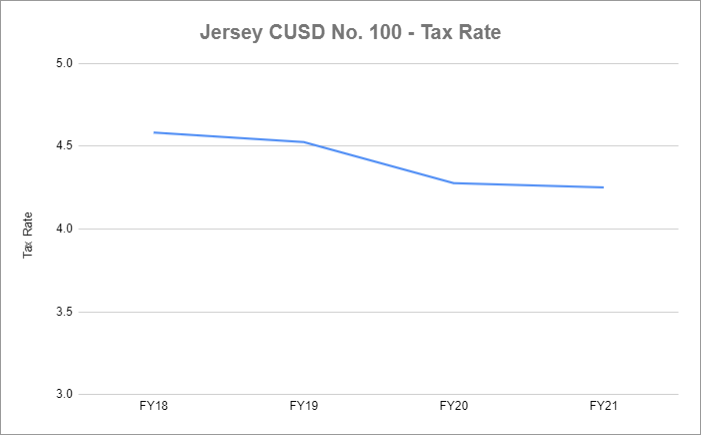 Some key factors:
April 2015 - CSFST passed by voters
45% of the CSFST funds are used to pay down debt
CSFST - County School Facilities Sales Tax

The board and administration of Jersey Community Unit School District No. 100 continually strives to be prudent with the resources entrusted to us.