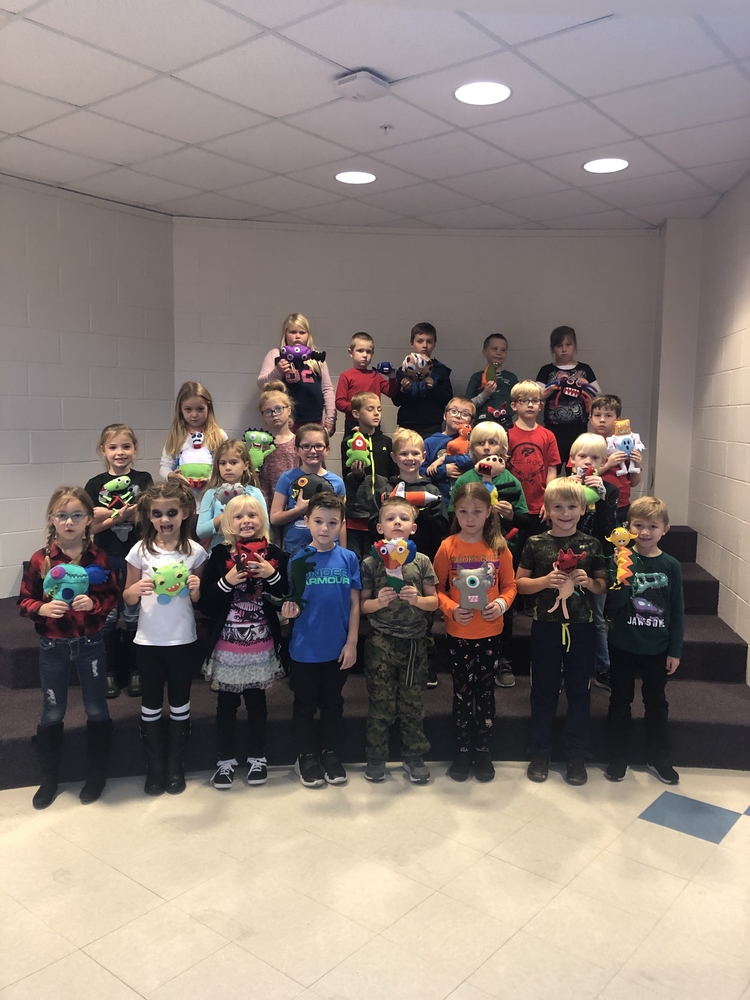 We have some new monsters at Grafton!
Grafton Elementary
Wednesday, November 06, 2019
Mrs. Heitzig's design class made these monsters for the second grade class. The students in Mrs. Crone's class designed their monsters after reading the book, I Need My Monster. They sent the directions and picture to Mrs. Heitzig's class and her students sewed them.