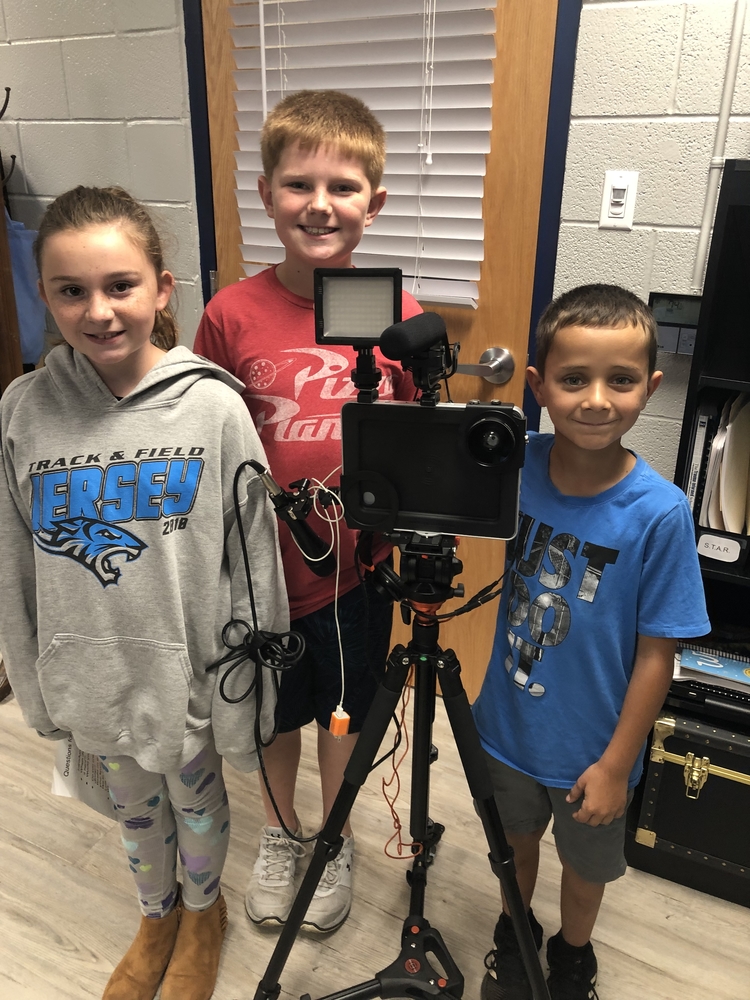 The Interview Crew Is Out at East Elementary.
Kim Anderson
Saturday, September 28, 2019
Watch out... the East Elementary Technology Club is out with the new Padcaster interviewing individuals. This group will meet with Mrs. Fessler throughout the year. Through technology, they will be "telling our story" at East Elementary School. Stay tuned...