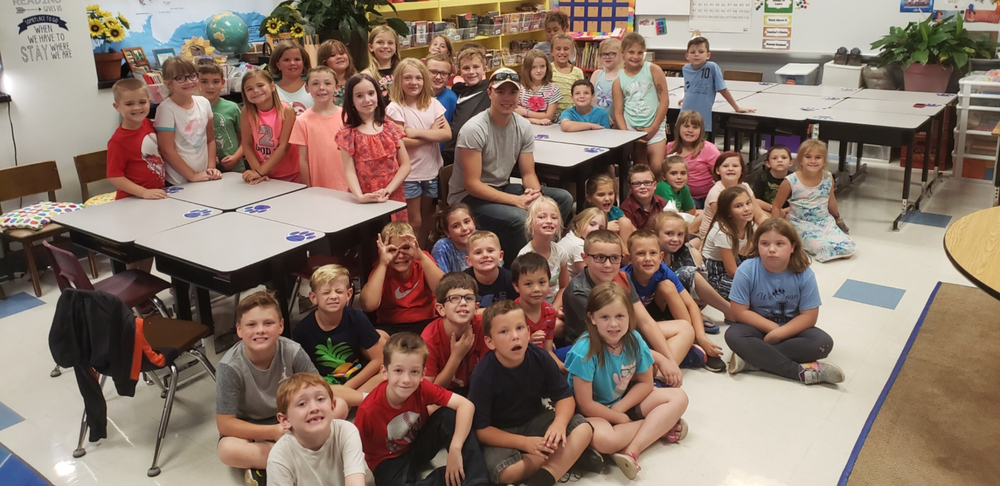 PFC Landon Crawford shares information with students at East Elementary.
Kim Anderson
Thursday, September 12, 2019
The students of Mrs. Snyders and Mrs. Medford got a special visit from PFC Landon Crawford today while he is home on leave from his deployment to Kuwait. He is the nephew of Mrs. Snyders and the next door neighbor of Mrs. Medford. Thank you for your service, PFC Crawford.