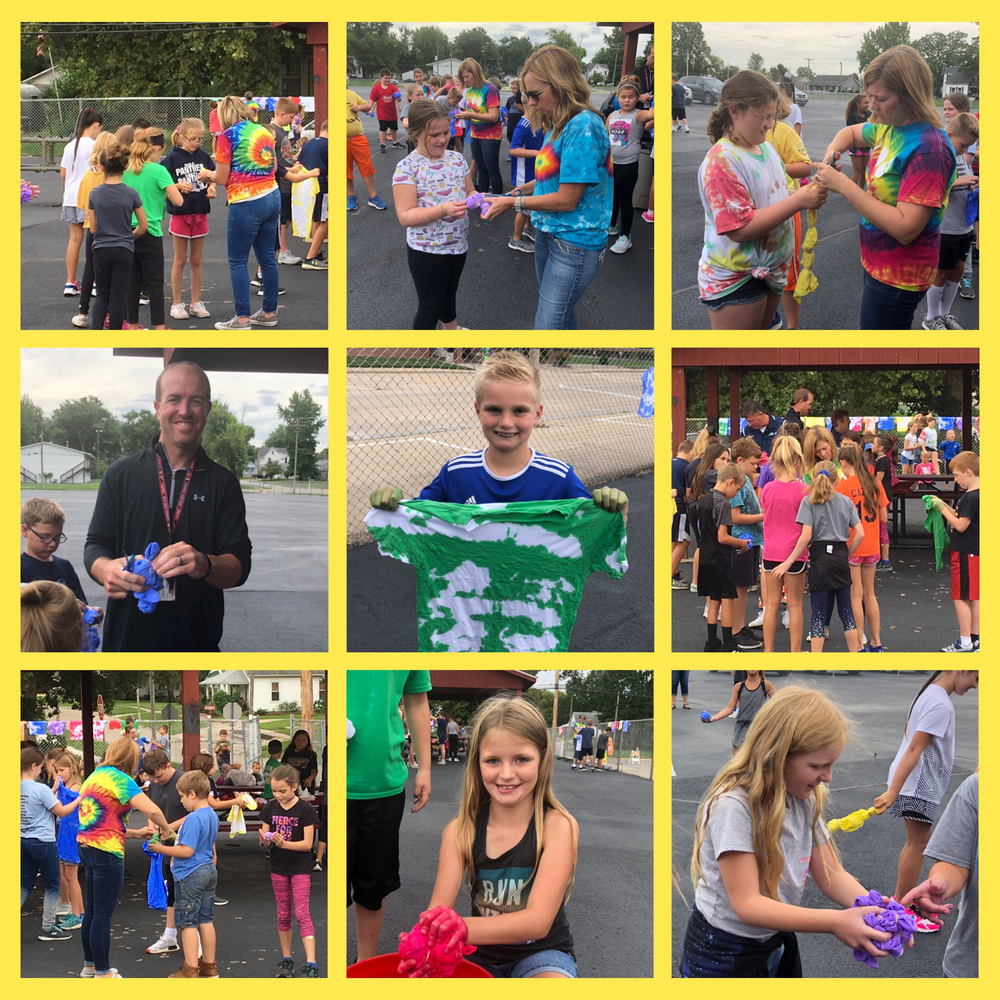 Fun in Fourth Grade at East Elementary.
Kim Anderson
Monday, September 02, 2019
Our 4th graders had a wonderful time tie dyeing shirts on Friday. They've been reading the novel, Tales of a Fourth Grade Nothing. We wanted to incorporate the setting of the story, which took place during the 1970's. What better way to do that than to make tie dyed shirts. As you can tell from the pictures, the students and teachers loved this activity!