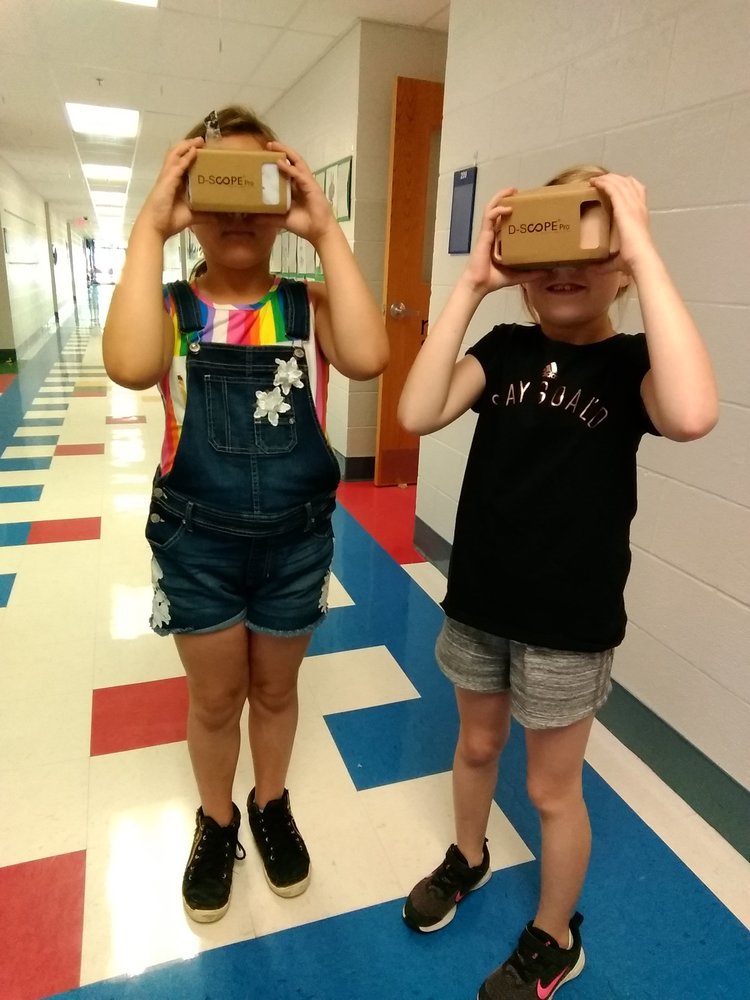 Mrs. Desherlia's students are Traveling Around the World.
Digital Coach
Tuesday, May 28, 2019
The second grade students in Mrs. Desherlia's classroom selected one place in the world they would love to visit. The students then made a slide show about their selected destination. Make sure you check out their impressive green screen title pages below.
The students got to explore places all over the world using 360 degree views from Google Map Treks on their own devices. Then today they got to virtually visit their destination using Google Cardboard and Google Expeditions. It is great to see how excited the students are to "visit" their selected destination. These students really love learning geography when it comes to life. If you are looking for guidance on where to travel these students are experts.