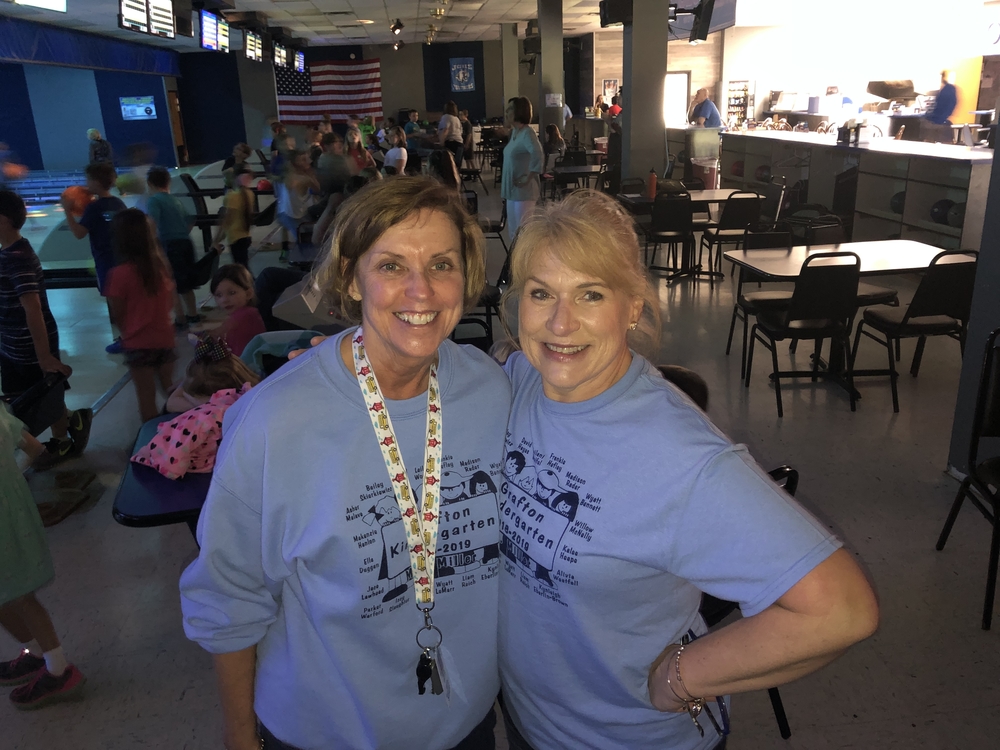 Mrs. Miller's last bowling trip!
Grafton Elementary
Tuesday, May 21, 2019
Grafton PE teacher, Justin Wilhite set up our bowling trip this year. Mrs. Miller, along with the rest of the teachers and parents helped the students learn how to bowl. Thanks Mr. Wilhite! We will miss you Mrs. Miller. Congrats on your retirement.