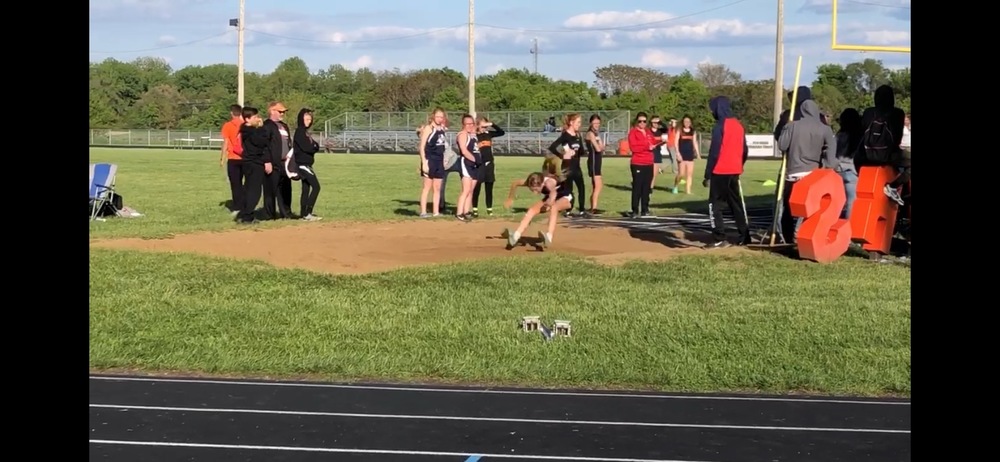 JCMS Track Athletes Qualify for IESA State
Jason Brunaugh
Thursday, May 16, 2019
Congratulations to our 2019 IESA State Track and Field Qualifiers: Bria Tuttle - Long Jump and Lexi Trexler - High Jump.
Bria Tuttle placed 1st in the 8th Grade Girls long jump with a distance of 14' 11" (10" father than second place). Lexi Trexler placed 2nd in the 7th Grade High jump with a height of 4'7".
We want to wish you all the best of luck at the State meet this weekend and we are so proud of our athletes for their success.
JCMS Track Sectionals - 2019 Notable Results
8th Grade Girls Ribbon Winners:
Bria Tuttle- 1st place- Long Jump
Bria Tuttle- 6th place- High Jump
Kari Krueger- 5th place- 400 Meter
7th Grade Girls Ribbon Winners:
Jocelyn Krueger- 2nd place-Long Jump
Lexi Trexler- 2nd Place- High Jump
4X2 relay - 2nd place- Kendal Lacy, Lauren Lyons, Jocelyn Kruger, Jaycie Mace
8th Grade Boys Ribbon Winners:
100m dash - Chase Withrow - 4th place
4x2 relay - 6th Place - Chase Withrow, Logan Kahl, Brendan Schultz, Hunter Watson
7th Grade Boys Ribbon Winners:
Landon Jones - 6th place - Long Jump
Jaxon Brunaugh - 6th Place - High Jump
4x2 relay - 4th Place - Alex Hubbell, Christian Duggar, Austin Talley, Landon Jones
4x4 relay - 6th Place - Drew Margherio, Alex Hubbell, Austin Talley, Demond Loving