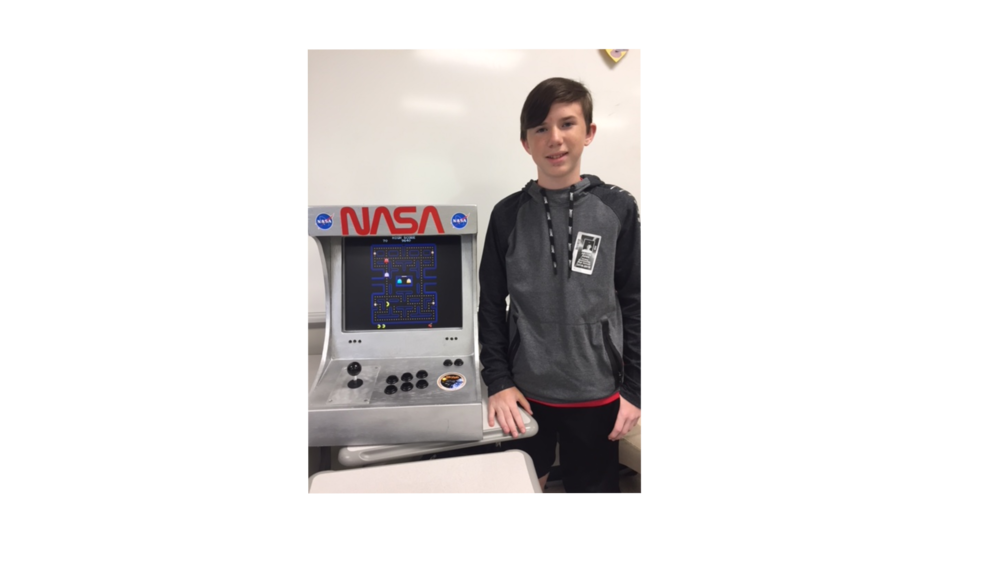 Sunday Stem Showcase
Digital Coach
Sunday, May 12, 2019
Mrs. Strong's 8th grade students designed and created their own invention for the Stem Showcase.
Ashton Tepen used a Raspberry Pi to create a NASA themed arcade machine.
.
Materials: I used a computer monitor, plywood, raspberry Pi, Arcade joystick and buttons, and speaker speaker to make the arcade machine.