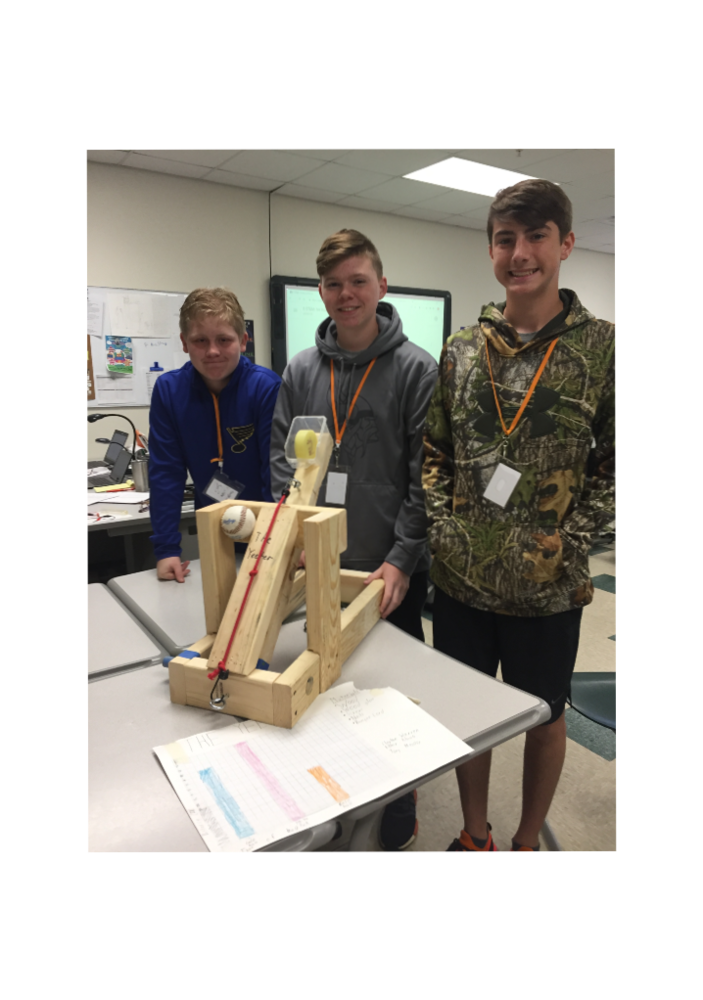 Sunday Stem Showcase
Digital Coach
Sunday, May 12, 2019
8th Grade students participated in a Stem Expo the week of April 29th. Many of the students had projects that were absolutely amazing! The projects will be featured on the JCHS site the next few Sundays. JCHS is very proud of the creativity and hard work that went into these designs.
Calyton Warren, Joey Meador, and Ethan Klumk created a Catapult.
How they describe their creation: We created a catapult using mainly wood with screws, nails and a bungee cord. The way we use this is by unhooking the bungee cord and pulling it forward, allowing its forward momentum to launch something.