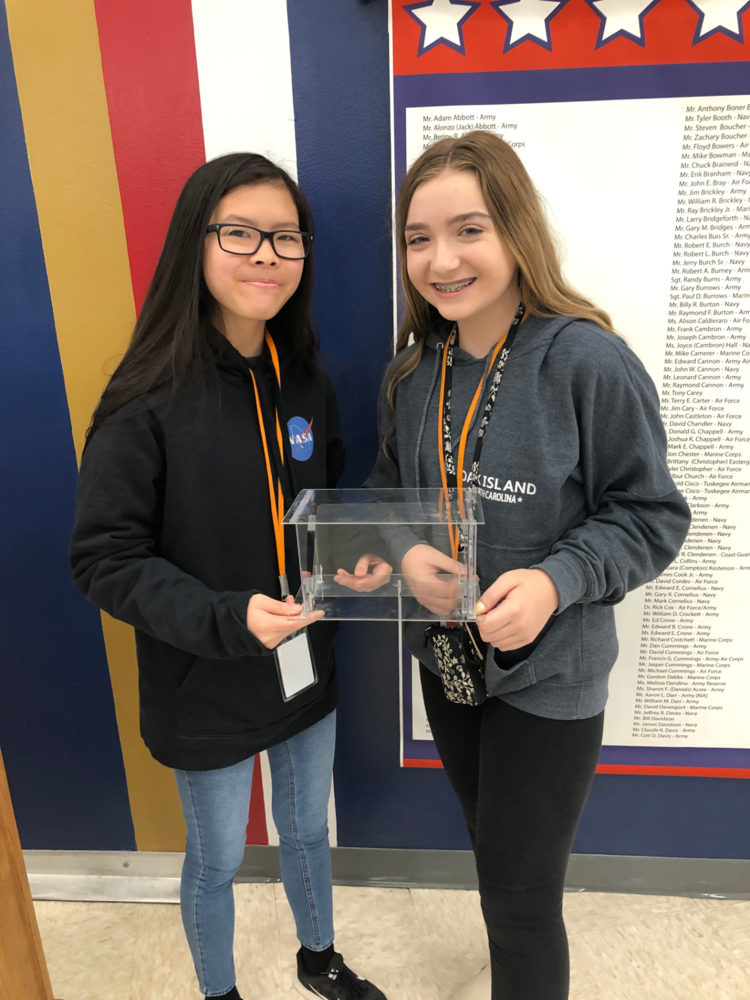 Sunday Stem Showcase
Digital Coach
Sunday, May 05, 2019
8th Grade students participated in a Stem Expo the week of April 29th. Many of the students had projects that were absolutely amazing! The projects will be featured on the JCHS site the next few Sundays. JCHS is very proud of the creativity and hard work that went into these designs. Thanks Mrs. Strong for helping them produce such awesome products.
Gabriella Kanallakan and Savana Link
They created a 3D hologram projector.
They used:
Cd case
Small bar magnets
Plexiglass sheet
iPad mini screen protector
Hot glue
iPad
Savana, came up with the idea of the project because she was thinking about movies. We then saw this hologram projector design by Ram5 and decided to base our design off of his. When we first tried to assemble it, the project did not stay together. We were not patient enough with the superglue. Next, we used hot glue to keep it together and it worked. We used a video specifically designed for this projector on the iPad. The project was really fun to make and it had quite an impression on its viewers.
Way to go Gabriella and Savana!