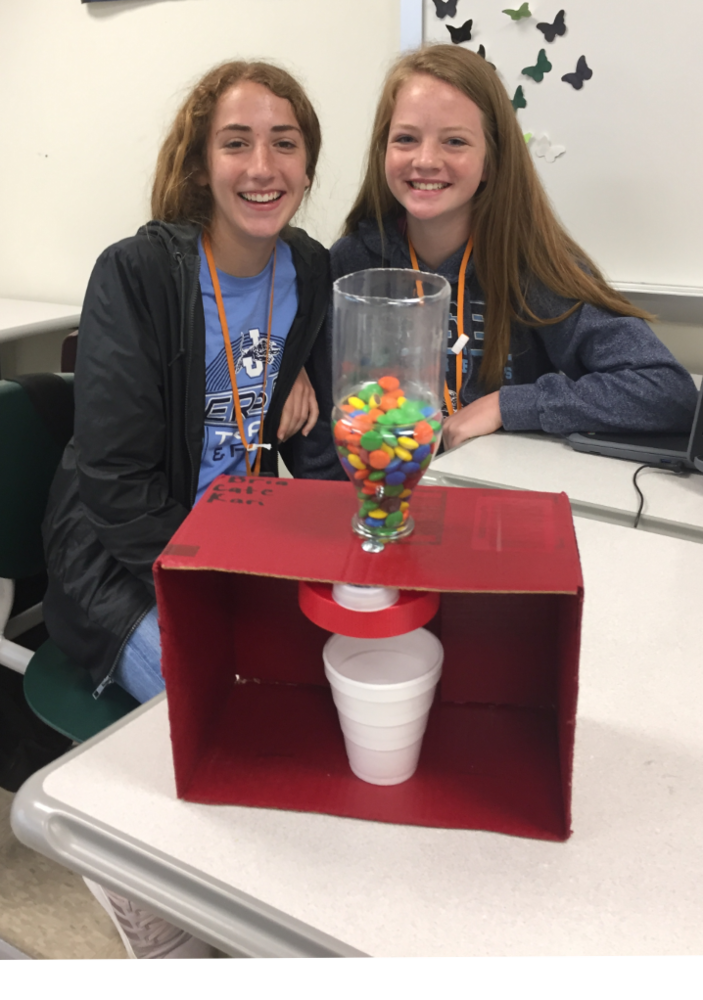 Sunday Stem Showcase
Melanie Fessler
Sunday, May 05, 2019
8th Grade students participated in a Stem Expo the week of April 29th. Many of the students had projects that were absolutely amazing! The projects will be featured on the JCHS site the next few Sundays. JCHS is very proud of the creativity and hard work that went into these designs.
Bria Tuttle, Kari Krueger and Cate Breden created a candy machine.
Their description: For our Candy Machine, we made it out of cardboard, plastic, and metal. Our machine would release the candy once the lid was spun around to the opening. The cup would catch the candy.