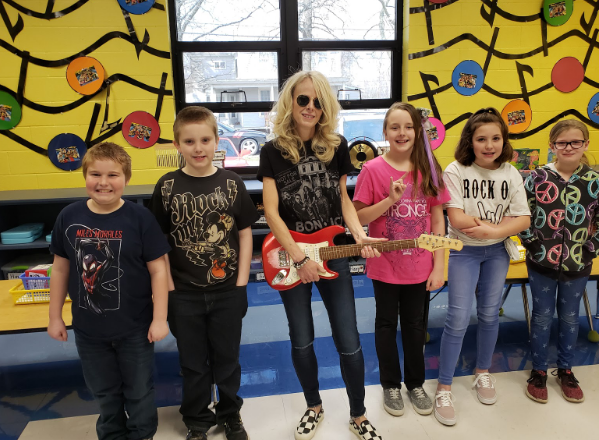 Music In Our Schools Month
Michelle Churchman
Wednesday, April 10, 2019
NATIONAL MUSIC IN OUR SCHOOL MONTHS
Students in kindergarten through fourth grade at East and West Elementary celebrated National Music In Our Schools Month March 25th thru 29th with Music Genre Dress Up Days. Students and faculty were invited to dress accordingly with the following music genre days:
Dress like a "Rock Star Day
Wear all blue for Blues Music Day
Country Western Day
Dress your best for "A Day at the Opera"
Wear a classic white t-shirt for "Classical Music Day"
Everyone enjoyed hearing the style of music as they walked down the hallways and into their classrooms each day. For the "Song of the Day" in Music class, students listened to and learned more about that music genre of the day. These fun learning experiences days were enjoyed by all!